The latest Amazon Kindle Paperwhite is at its best deal price ever today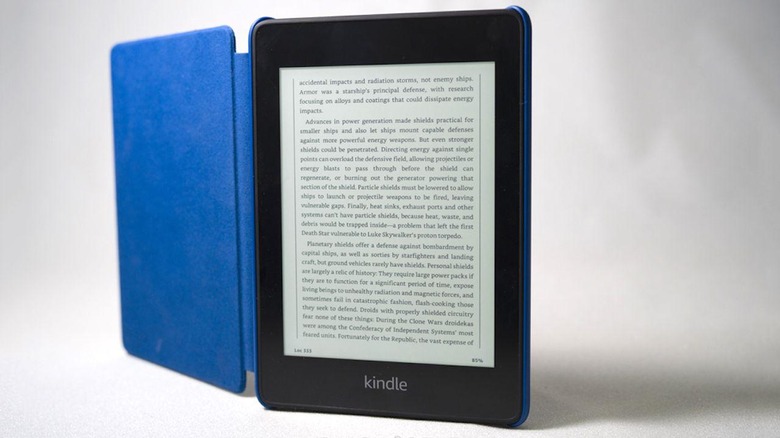 We may receive a commission on purchases made from links.
Amazon's all-new Kindle Paperwhite is the ereader many fans had been waiting for – slim, waterproof, and supporting audiobooks too – and for today only it's the subject of a limited time deal. Launched back in October, its combination of features and lengthy battery life went a long way in justifying its $129.99 price, but Amazon's one day deal today means you can save considerably on that.
For your money, you get the thinnest and lightest of Amazon's Paperwhite series so far. There's a 300 ppi glare-free e-paper touchscreen for easy-on-the-eyes reading, waterproofing whether you're at the beach, by the pool, or just in the bath, and Bluetooth audio support for playing back audiobooks. There's adjustable lighting and a battery life measured in weeks.
Today, you can get the all-new Kindle Paperwhite for $89.99. That's a $40 saving – or more than 30-percent – over the usual cost of the ereader, not to mention one of the cheapest prices we've seen it offered at since launch.
Amazon also has a Kindle Paperwhite Essentials Bundle, which is also discounted for today only. $129.97 gets you the Kindle Paperwhite 8GB, along with an Amazon Leather Cover, and a power adapter so that you don't have to find a spare USB port in order to charge the ereader up. You can choose between five different cover colors: Punch Red, Black, Indigo Purple, Merlot, or finally Premium Leather Rustic (which is $149.97 for the bundle).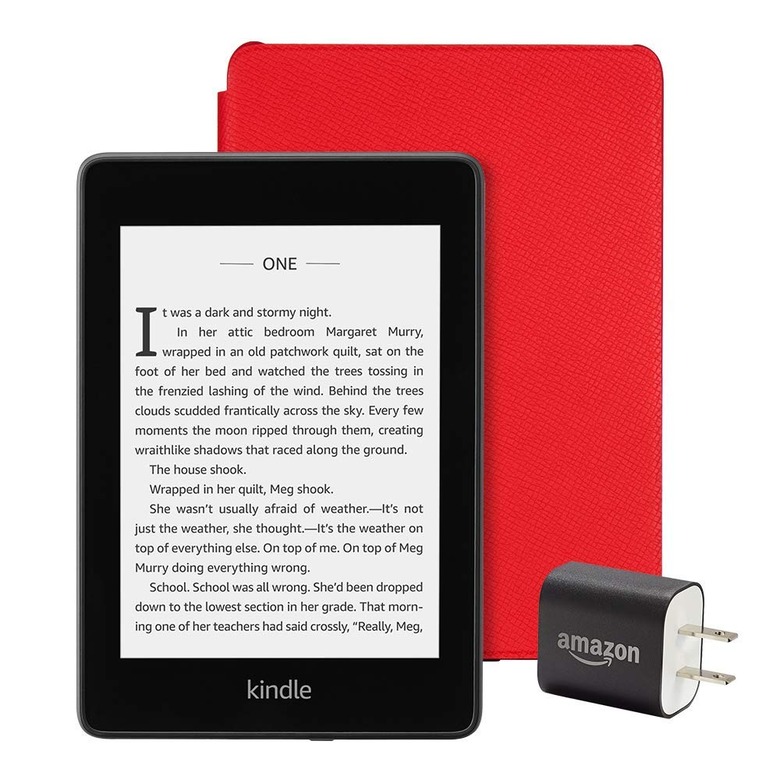 Usually, the standard Kindle Paperwhite Essentials Bundle would cost $189.97 for all three items. That means today's deal saves 32-percent, or $60.
It's worth noting that the Kindle Paperwhite in both cases is the 8GB model, and the version with Amazon's Special Offers. That basically puts easily-ignored adverts on the ereader's lock screen. If you want to do without the advertising, the Kindle Paperwhite without Special Offers is also part of the deal today. It's priced at $109.99, rather than the usual $149.99.
Finally, Amazon has a saving on offer for its top-spec Kindle Paperwhite 32GB with 4G LTE and WiFi. That allows you to download ebooks on the move without needing a WiFi network first. It's available today at $209.99 without Special Offers adverts. Usually, it would be $40 more.