Amazon Kindle Paperwhite ships today in USA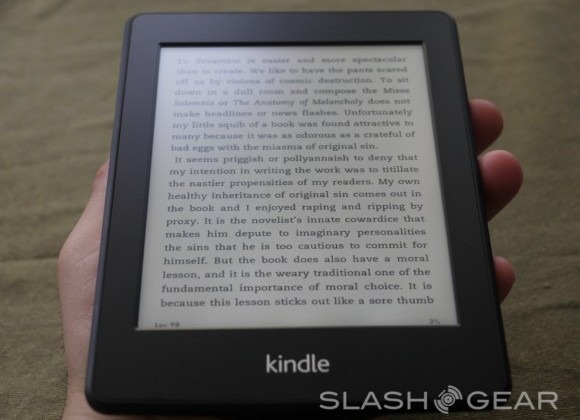 Today you'll be digging your fingernails into your kneecaps with anticipation all the more readily as Amazon ships their Kindle Paperwhite device to stores across the USA. If you've ordered a unit beforehand, expect your device to be getting to your home either today or within the next couple of days without a doubt. If you're thinking about getting an e-reader in the near future and have been thinking about grabbing a Kindle, now is the time – have a peek at our full Kindle Paperwhite review and check the details.
This release is what Amazon is calling the "most advanced e-reader built" and lets the world know without hesitation that they've got technology that'll back up their claim. In our full review, you'll find that Cory Gunther had a fabulous time taking a peek at how this device functioned. In addition to this device having a free 3G connection at all times in 100 different countries around the world, it's got advanced display technology that brings your reading experience up to a new level.
"Essentially what we have here is a front — or side-lit display — instead of a backlit screen that will strain your eyes after an extended period of time. What makes the new Paperwhite that much better than the Touch is not just the built-in light on the screen, but the 6-inch display has 62% more pixels (221PPI) with a 1024 x 768 resolution too. The screen looks better, text is crisp, vivid, and easy to read, and of course the light makes the reading experience top notch." – Cory Gunther
This device will work with Amazon Prime for 210,000 books right out of the Lending Library, and of course the full Amazon e-book library is open to anyone who purchases the device – buy em up! This device also comes in a wi-fi-only iteration for a slightly smaller cost. The wi-fi version of this tablet will cost you $119 USD while the 3G version will run you $179. Expect these devices in stores this week – and again, if you've pre-ordered a Kindle Paperwhite, it's time to start waiting by the mailbox!