Amazon Kindle MatchBook launches today: digitizing your paper library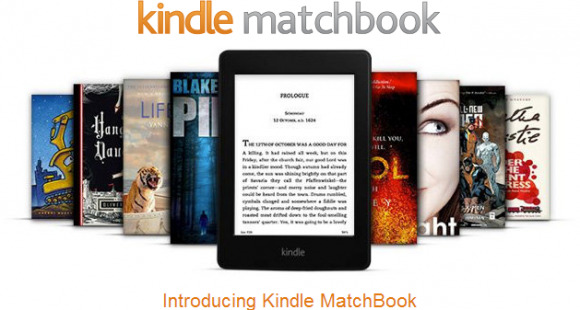 This morning the service known as Amazon Kindle MatchBook launched with a whopping 70,000 books in its employ. This service takes a listing of books you've purchased (through Amazon) in physical form and offers them up to you in digital format for relatively low prices. Originally suggested to be hitting the books with 10,000 copies, imagine our surprise today when the service launched with seven times that amount.
The service will work with your Amazon history of purchases all the way back to the year 1995. Back then, there were no digital books – and if you bought a book on Amazon, it was an exercise in futuristic internet action. Remember the first time you ordered something online and it arrived in the mail? It was like magic.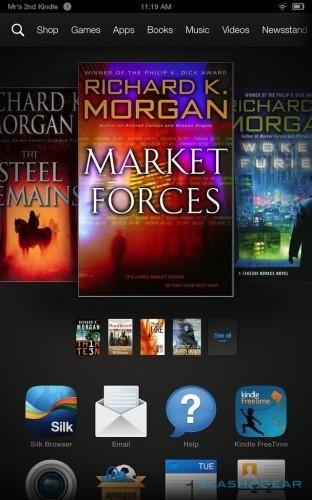 NOTE: Have a peek at our Amazon Kindle Fire HDX 7 Review today as well. This machine is fully ready for Kindle MatchBook action as much as any of the Amazon apps for iOS or Android are.
Now Amazon wants you to comb through your history looking for matches with what you're wanting to read today. Amazon's MatchBook program allows you to purchase books that will then appear in your Amazon digital library – this means you'll be seeing them on whatever device you've got, be it an Android device with an Amazon app, an iPad with the same app, or a Kindle ereader or tablet.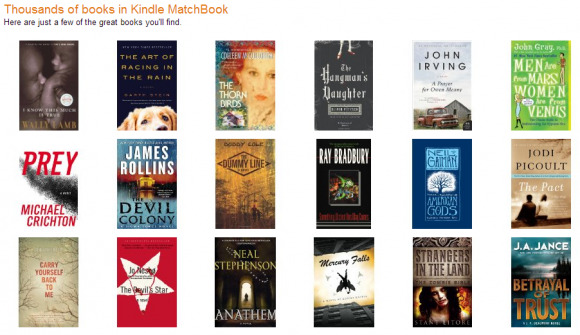 These books will be working with new features as well – a number of titles (an unlisted number unless you want to go count them yourself) work with Whispersync and X-Ray, features introduced in the past few years during the rise of the Kindle ereader and tablet collection in the Kindle Fire.
Books are appearing now in the MatchBook system for anywhere between free – free for real – and $2.99 USD. Most of the titles that are free are titles that are either in the public domain or are otherwise offered through Amazon's library for free anyway, promoting the system with Amazon's outright purchase of titles. See for yourself!