Amazon Kindle getting slick refresh in October; larger version 2009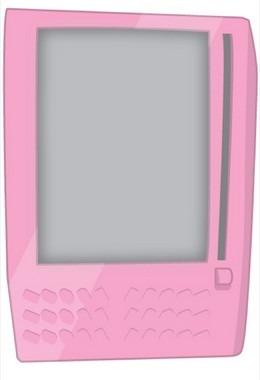 Amazon are prepping two new versions of its Kindle ebook reader device, one which will replace the current model with a sleeker form-factor and the other offering a larger display.  According to the rumors, which are reportedly from an Amazon insider, the first model will have the same display size as the original Kindle but slim down the casing and improve the UI.
Mockup by CrunchGear
In fact, the unnamed source compared the change between the first-gen and second-gen models as the difference between Apple's first iPod and the iPod mini; that Amazon have "skipped three or four generations".  The new version will come in multiple colors and could be targeted at younger readers when it launches as early as October.
The second, larger ebook will be roughly the size of an 8 1/2 x 11-inch piece of paper, and will offer users a larger screen ideal for textbooks or graphic novels.  As with the other Kindle, it will apparently be available in multiple colors; however it's set for a release sometime in 2009.