Amazon Kindle for Web full ebook access to get previewed today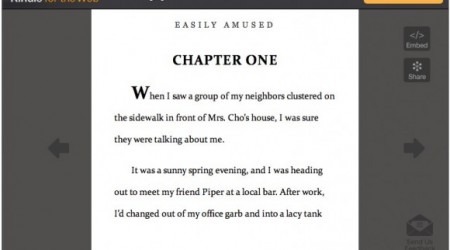 Amazon is expected to demo its latest version of Kindle for the Web today, opening up the online ebook preview system to full texts available in the browser. According to ComputerWorld, the cloud-based ereading system is Amazon's response to Google's eBookstore, which has launched complete with an online ereader app.
Amazon's Kindle for the Web launched in late September, offering sample content from Kindle ebooks that could then be purchased and sent to either a hardware Kindle ereader or one of the company's apps for iPhone, iPad, Android or other platforms. At the time, the retailer was positioning the samples as a way of earning referral fees; users could embed the Amazon widget onto their site and earn click-through on any subsequent sale. It's unclear when the full ereader version will be open for business, however.