Amazon Kindle Fire HDX Pushed Hard For The Holidays With Installment Plan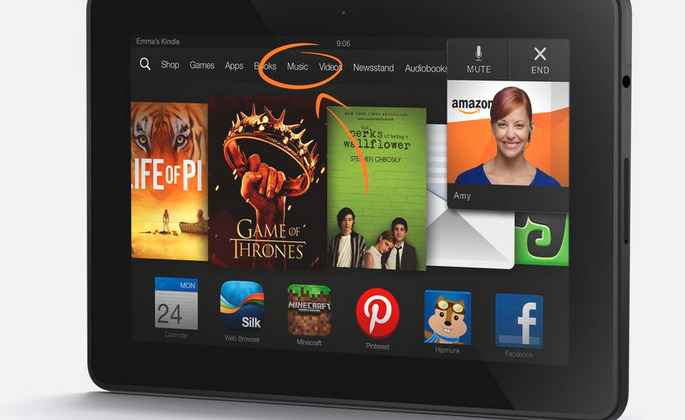 Amazon has cut the price of a Kindle HDX into four equal pieces for easier chewing. The company is looking to push its flagship tablet as hard as possible this holiday shopping season, and it believes the installment plan will help things along rather nicely. If you're on the fence for one of these fine tablets, this may just knock you right off.
The Kindle HDX comes in two display sizes: 7 inches and 8.9 inches. The 7" model normally runs $229 all in one shot, but the installment plan — something Amazon has never offered for any of its products besides Amazon Prime — cuts that figure into four chunks. For now, the 7" HDX comes at $57.25 for the first payment, followed by three equal payments up to the total. The 8.9" offering is usually $379, but on the installment plan starts with a $94.75 payment.
The company did offer a one-day $45 discount for the 7" HDX on Dec. 9. Those of you who nabbed that sale scored yourselves a great little tablet for dirt cheap. With these types of promotions Amazon is painting a target on the backs of the Nexus 7 and iPads mini and Air (although the Air is the unanimous favorite by most measures.)
The Kindle Fire HDX is perhaps best known for its Mayday feature, the button you press to talk with an Amazon help agent face-to-face (without the agent seeing you in return.) The displays for both sizes have dense pixel counts and read well outdoors. Under the hood, the spec sheet has the tablets getting solid battery mileage despite a Qualcomm Snapdragon 800 processor and Adreno 330 graphics. Check out our hands-on here on SlashGear to get an idea of how it behaves in real life.
SOURCE: ZDNet