Amazon Fire HDX 8.9 review: a pretty one-way path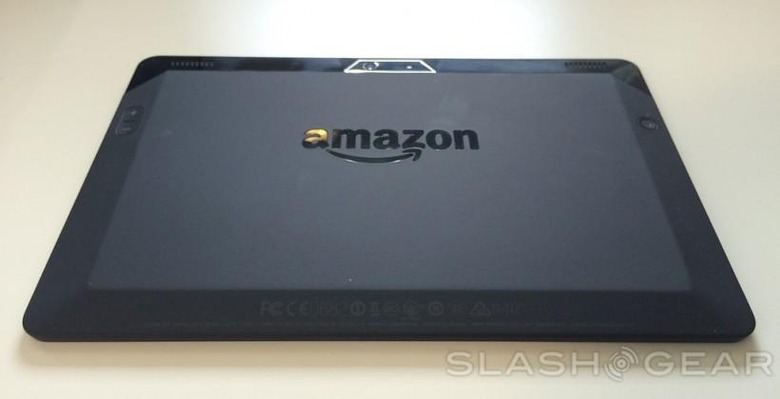 With the mid-size tablet genre being redefined, Amazon has stepped in with their latest, an 8.9-inch HDX version of the Fire tablet. Taking square aim at the iPad mini and Air, as well as the Nexus 9, this tablet brings a familiar set of specs and viewing experience. Depending on what you want from your tablet, though, the Fire HDX 8.9 might be right for you. To see just how much has improved, and whether or not you should give it a hard look, we took it for a test run.
Hardware
Looking at the HDX 8.9 (I'm calling it that for the sake of brevity) face-on, you won't notice anything special. The flat, black slate is uninterrupted, with the lone visual disruption being the camera, which sits on the side when held in portrait. You immediately understand this one is for media viewing, and landscape use.
Around back, the sloped sides give way to a slim bezel, which is comfortable in the hand. The power and volume buttons sit around back, basically, which takes a bit of getting used to.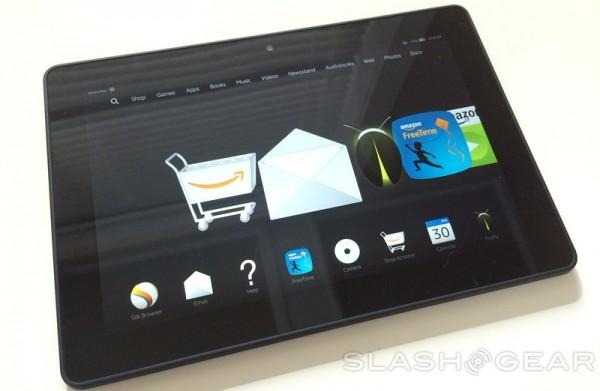 The placement of those buttons is also unique, and again — suggests you should be using the HDY 8.9 in landscape, not portrait. The power and volume buttons oppose one another, and a rear-facing camera adorns what is now the top of the rear (in landscape, of course).
If you're curious, and we're sure you are, here are the official core specs:
Screen: 8.9-inch, IPS LCD, 2560 x 1600 resolution, 339ppi

Processor: Snapdragon 800

GPU: Adreno 330

RAM: 2GB

Memory: 16/32/64 GB

Camera: 8MP rear, 3264 x 2448 pixels, autofocus, LED flash; 720p front-facing
Software
The HDX 8.9 runs Android, but it's forked version called Fire OS. You'll be tied right into Amazon in a big way with the HDX 8.9, even limited to Amazon's Silk browser. Amazon is good about updating their OS as needed, but we encourage you to think about your needs ahead of purchasing this one.
If a tablet is only as good as what it can do, Amazon's OS is adequate, but lacking. The dismal third-party app support hamstrings the OS. Fire OS runs just fine, but the actual OS isn't a problem.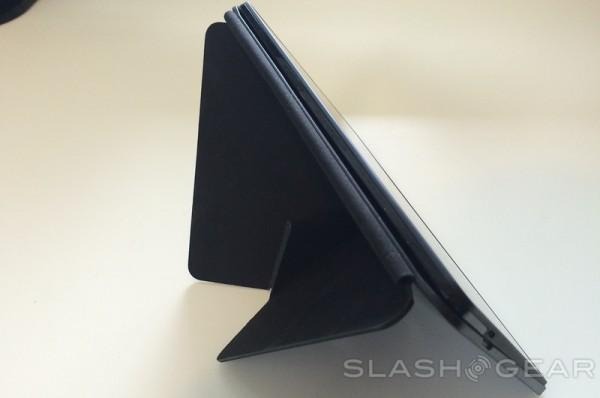 Use
Using the HDX 8.9 is exactly why you'll want to examine your needs from a tablet. If you like to view media, and read — the HDX 8.9 is worth a hard look.
Amazon's app ecosystem is good, but not great, and nowhere near what you'll find with iOS or Android. The apps you do find are often cloned, too. Usually pretty poorly at that.
If you're a big Amazon fan, this one will suit you just fine. The HDX 8.9 — like all Kindle products — ties into Amazon's media offerings in a big way. Your Amazon media purchases, like books or movies, are queued up right form the jump, which is fantastic for those who have Prime and watch a lot of media that way.
Though I don't have children, Free Time is probably pretty attractive for parents. Here, you can set up set timeframes and activities for the kids. They can read for an hour, or watch TV for 30 minutes. It's your call, responsible adult.
Firefly is also available on the HDX 8.9, which is a cool feature that uses the camera to identify media and contact info. You can also point it at artwork to see who may have created it. The feature set is already pretty good, and will only get better as time goes on.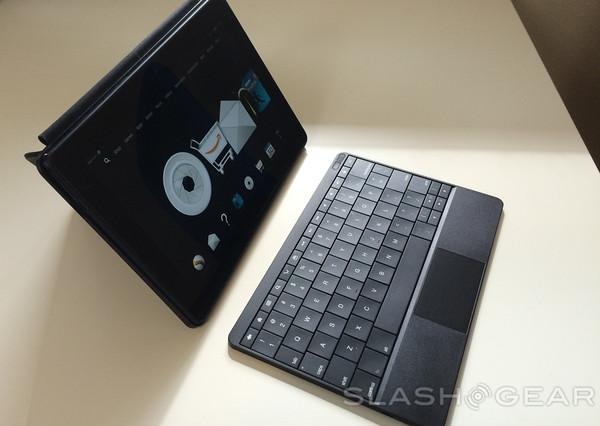 Accessorize!
If accessories are your thing, Amazon's are nearly unbeatable. The Origami case holds onto your tablet via magnets, and while that sounds weird, I promise it works. The case doesn't let go of the tablet, and the option to stand it in portrait or landscape is neat.
The bluetooth keyboard is also a good option, if you like typing on a small keyboard. If you're going to do some blogging on the go, or need to hack out longer emails, it might be the way to go. It linked to the HDX 8.9 easily, and the key travel was nice. The little trackpad isn't great, but your tablet is touchscreen, so it's alright.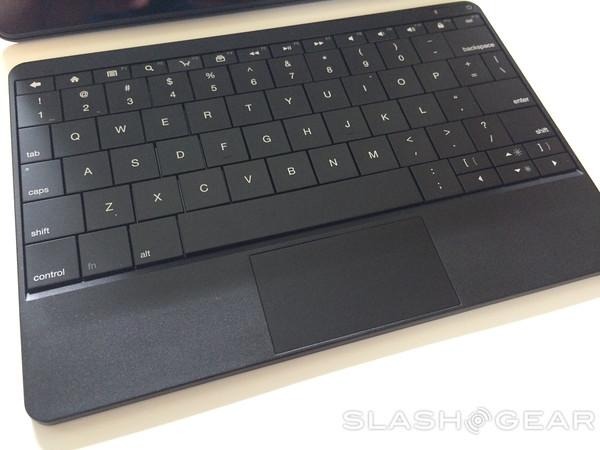 Verdict
In using the HDX 8.9, I find myself able to do core things I want in a tablet, like email or gaming, and watching movies is a breeze.
The screen on the HDX 8.9 is phenomenal, which only makes you want to watch movies and TV on it. The touchscreen is responsive, too. Interacting with the device is a pleasure.
Amazon's ecosystem, though — it's lacking. Badly. Even though you get 500 Amazon Coins (which amounts to $5) to spend on things, there are plenty of omissions from the Amazon ecosystem.
Still, I found a lot of core apps available. Apps like Spotify or NBA 2K15 are there, and I can even watch Netflix on this gorgeous screen.
Your favorite email client or other productivity app won't be there, though. Neither will any Google app, or many photo editing apps you might take advantage of on other platforms. If you subscribe to a social app that isn't one of the major players, it won't be here, either (sorry, Path users).
The word "if" has been used a lot in this review, and with good cause. If you're looking for a one-way street, the Amazon Fire HDX 8.9 is a great option. So long as you're into consuming media more than you like apps or productivity, you'll love your HDX 8.9.
If you're looking for more from a tablet, options abound elsewhere.
The Fire HDX 8.9 can be found via Amazon, and starts at $379.