Amazon Kindle ebook rentals take the time out of reading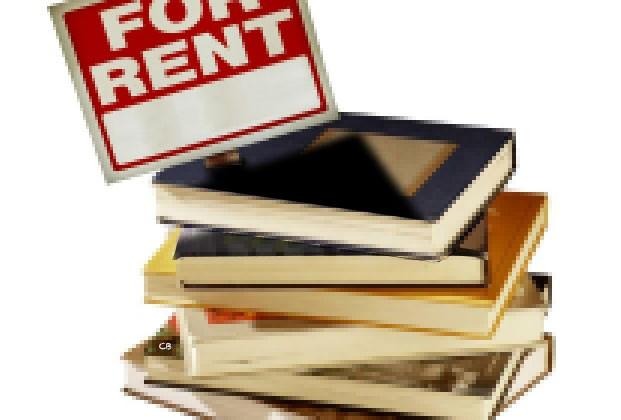 This week Amazon has unveiled Kindle book rentals in an extremely quiet fashion, opting to test it out with the public before doing any sort of press on the topic – but you can try it out right this minute if you wish. What you're going to be doing here is renting a title for a certain amount of time, with the price going up based on how many months you'd like to keep it around. Thirty day increments appear at the moment to be the turn-over for how much you'll be paying, 30, 60, 90, and 120 day periods being available for less than a dollar difference.
If you're paying for a digital book, you have the right to look at that book as much as you'd like – and in most cases, download it to a limited number of devices at any one time. Here with Amazon's Kindle rentals, you'll be doing the same – but instead of your limits stopping at the amount of devices you can download to, you're limited to time. The price being significantly less for these limited amounts of time may just be the ticket to those of you out there that have steel trap memories and tight pocketbooks in the e-generation.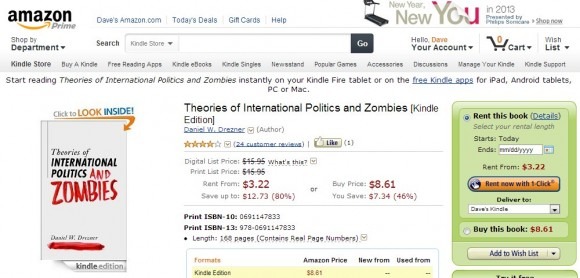 If you have a peek at one of the very, very few titles available with rentals thus far by the name of Theories of International Politics and Zombies (courtesy of tipster Karen at Zats Not Funny, you'll find that the Buy Price is (as it usually is) a little more than half of the price of the list price. The rent price, then, is less than half that cost – 80% off the original list price. Of course that's the price to rent a digital copy for 30 days instead of owning the original print book forever, but the price difference is extremely important to the author in the end.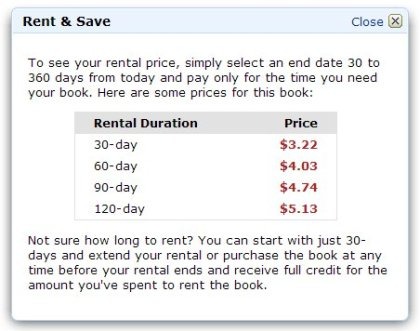 Is this the future of literature? Will we be working with Spotify services for books before too long where authors are compensated for each read? Maybe that's better for the author than the print process – who can tell? One way or the other, you're going to be able to rent books with your Kindle tablet or Kindle-capable mobile device immediately if not soon – have a peek and see if you can find any titles with the ability!
[via Engadget]