Amazon Kindle DX Global Wireless looks imminent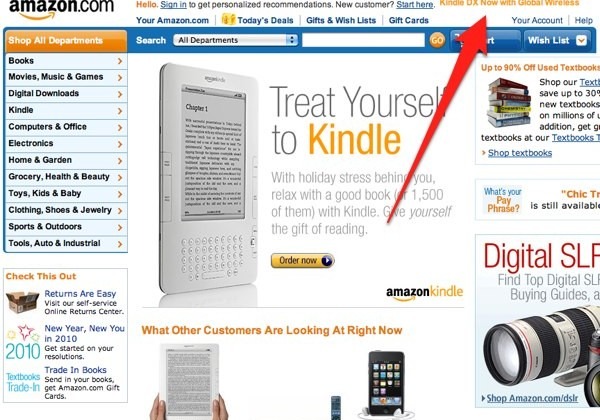 We may receive a commission on purchases made from links.
Back at the launch of the Kindle Global Edition, Amazon confirmed that the Kindle DX would be receiving a similar GSM 3G update sometime in 2010. Someone at Amazon's website team obviously got prematurely itchy fingers, as a (dead) link for the Amazon Kindle DX Global Wireless Edition was spotted at the top of the company's site earlier today.
The link has now been replaced with a standard "Free 2 day shipping notice" and clicking on it led to a 404 error anyway, but the conclusion is easy: a version of the Kindle DX with wireless that can be used outside of the US is on its way sooner rather than later.  No word on pricing, but given Amazon first offered the Kindle Global Edition at $20 more than the regular US-only model, then deleted the latter and reduced the Global to $259, we're guessing the Kindle DX Global Edition will come in at the same $489 as the original model.
[via Engadget]