Amazon Key for Garage unlocked as service expands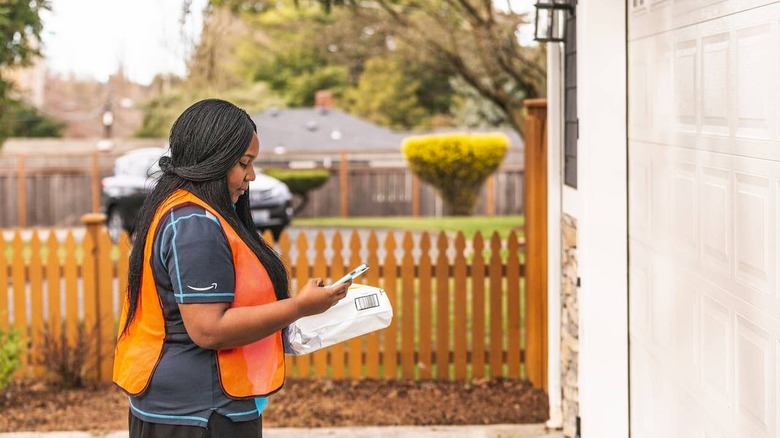 We may receive a commission on purchases made from links.
Back at the beginning of the year, Amazon announced that it would soon be adding garage deliveries to Amazon Key. At the time, Amazon said that Key for Garage would go live at some point in the second quarter of year, and right on schedule, the company announced today that it's rolling out to Prime members. On top of that, Key is expanding to more cities in the US today, bringing the total number of cities where Key deliveries are supported up to 50.
For those who need a quick refresher, Key is Amazon's solution to the problem of porch pirates. It launched in 2017, and at first, it allowed Prime members with compatible smart locks to arrange in-home delivery of their packages. While that means packages aren't sitting in plain sight for hours on end, the idea of letting a delivery person into your house unattended – if only for a second – probably makes some people a little uneasy.
Key for Garage is an alternative to the service's in-home delivery options. Key for Garage relies on Chamberlain Group's myQ technology – if you already have a myQ garage door opener, then all you need to do is link your myQ and Amazon accounts within the Key app and select "in-garage delivery" at check out. If you don't have a myQ-supported opener, you can add that functionality in one of two ways, either by purchasing a myQ Smart Garage Hub or by swapping out your existing garage door opener for a myQ one made by either Chamberlain or LiftMaster.
Amazon is selling the myQ Smart Garage Hub for $49.99 at the moment, but you can also get it bundled with an Amazon Cloud Cam for $124.99. With the Cloud Cam, you can see clips of entries into your garage, so you can keep tabs on when your package is delivered and see what, exactly, that delivery person did while they had access to your garage. Amazon has set up page dedicated to Key for Garage over on its website, where you can pick up one of those kits.
In other Key news, it's expanding to 13 new cities today. Those cities include Charlotte, NC; Columbus, OH; Fresno, CA; Grand Rapids, MI; Hartford, CT; Las Vegas, NV; Norfolk, VA; Oklahoma City, OK; Omaha, NE; Rochester, NY; Stockton, CA; Virginia Beach, VA; and Wilmington, DE. Key is available to all Prime members, assuming they live in a region where it's supported; you can check to see if your area is on the list by entering your zip code on Amazon's Key site.