Amazon Key in-home delivery is asking for your trust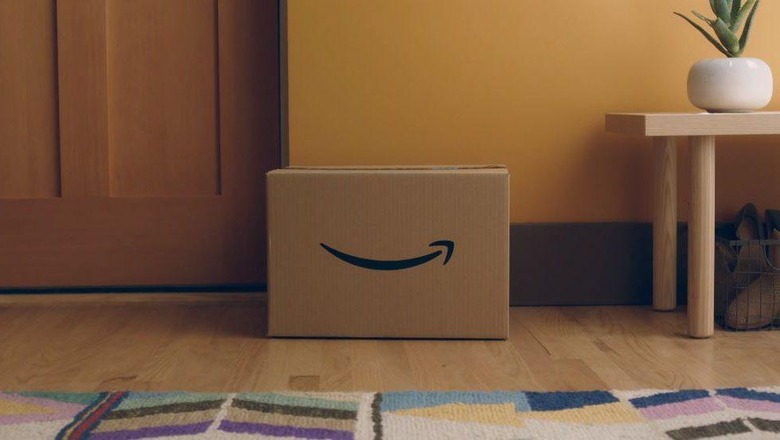 We may receive a commission on purchases made from links.
As expected, Amazon has turned its eye toward in-home delivery with today's introduction of Amazon Key. The service, which will be available to Prime members beginning next month, will grant Amazon delivery drivers with keyless access to your house so they can drop off your packages safely inside. Amazon Key will be available in "37 cities and surrounding areas" throughout the US to start, with more locations coming online after launch.
Obviously, the areas in which Amazon Key will first launch include major metropolitan areas around the country, with all of the usual suspects like Chicago, Boston, Los Angeles, and Washington DC all present and accounted for. Curiously, New York City isn't included in this initial launch, but we imagine it'll be added shortly after Amazon Key is up and running. You can have a look at the full list of supported regions here.
So, how does it work? Interested customers will want to pick up an Amazon Key In-Home Kit, which costs $250 and is available for pre-order today. The In-Home Kit comes with a smart lock made by manufacturers like Yale or Kwikset, along with the new Amazon Cloud Cam. Purchase of the In-Home Kit also grants you access to the Amazon Key app.
That Cloud Cam will be how you ensure that your drop off happens smoothly. The camera boasts 1080p recording, along with features like night vision and two-way audio through the Cloud Cam app. If you only pick up the camera without a monthly subscription, you'll be able to access video clips (which are recorded when human activity is detected) from up to three cameras, which are stored on Amazon's AWS servers. There are also AWS subscription plans that support up to 10 Cloud Cams and backs up motion detection clips for up to 30 days.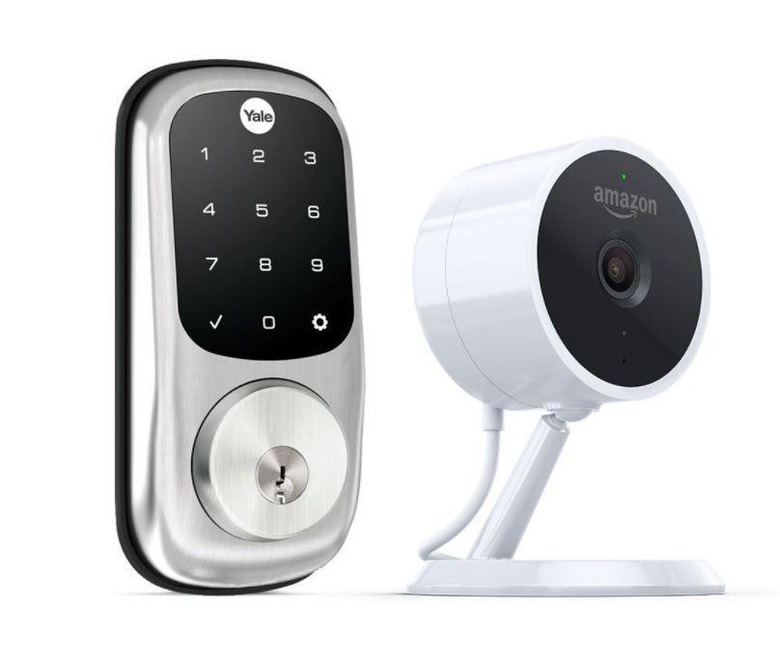 Those smart locks that ship with the In-Home Kit are approved to work with Amazon Key, so it sounds like you may need a specific brand even if you already have your front door equipped with a smart lock. On the day of delivery, you'll receive a four-hour window that your delivery driver will arrive within, along with another notification when they actually arrive at your house, letting you watch the whole delivery through your Cloud Cam.
Once your delivery driver has arrived, they'll knock on the front door first and, assuming that no one answers, will then be granted access from Amazon itself. The company will verify that the right driver is at the correct address, thereby preventing any other Amazon delivery drivers from gaining access. The smart lock you buy can also be used outside of Amazon Key, allowing you to create time-limited access codes for services or friends.
It sounds like Amazon has thought this through completely, but we still expect to see some push back against Key and the idea of granting Amazon drivers access to your home when you're not around. Still, for those who don't mind, Amazon Key should ensure that your deliveries are safe from those who would make off with them when they're left outside the front door. Amazon's In-Home Kit is available for pre-order today, with launch scheduled for November 8. Stay tuned, because we'll likely be hearing more about Key soon.