Amazon grabs all media with "Send to Kindle" button

We may receive a commission on purchases made from links.
This week the folks at Amazon's Kindle department have revealed a button that may just change your Kindle-loving life. It's the "Send to Kindle" button and it'll be able to send content from the web to your Kindle tablet in just a tap. With this button, website creators and you will be able to implement a quick web-to-device setup in a snap!
This update allows, first and foremost, users like you to work with a Send to Kindle button on your desktop or in your web browser. When you've got this button in your web browser, it'll appear above the fold with the rest of your bookmark links. If you've ever worked with a site like StumbleUpon or Pinterest, this is a very similar situation – one tap and you're in.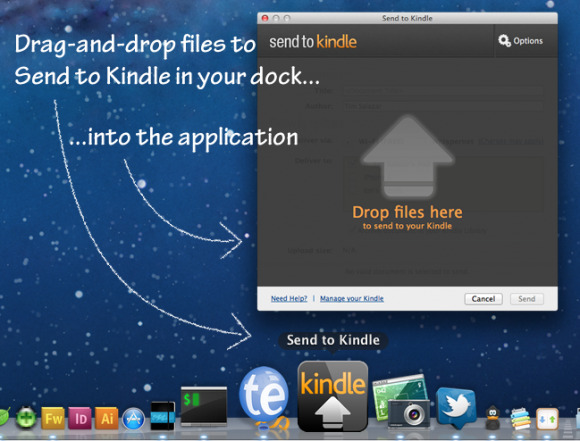 If you're using the Send to Kindle button from the desktop, you've got a bit more wide open array of options – so to speak. You can send all sorts of desktop-sitting materials at will – it's so easy, your grandmother could do it!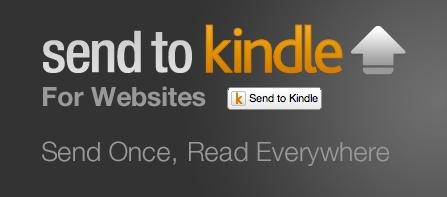 Website creators will be able to implement a button that's not unlike the Facebook "Like" button you see so often – the Google+ button and regular all-encompassing "share" buttons you'll be familiar with already as well. If you're a webpage creator, you'll just have to head to the developer page and choose your size and color – grab it!
There's also an Android version of the button which you can access in app form, then send from your phone to your tablet, or your computer to your tablet, or your web browser from whatever machine you've got to your tablet. Go wild!
Have a peek at the timeline we've got below for more information on the Kindle series and don't forget to check our reviews of the last several devices to hit the market – it's a sweet reading and media-loving festival of love!