Amazon game Breakaway reportedly put on hiatus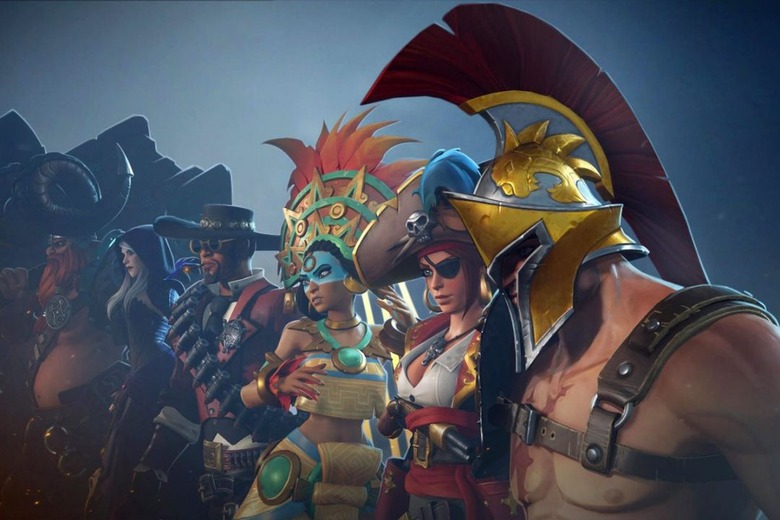 More than a year ago, Amazon Game Studios announced three new games notable for their extra level of Twitch integration. One of these games, Breakaway, was clearly the furthest along in development at the time of that announcement, and it was clear that Amazon was gunning for an eSports presence with it. Now that may not be happening, as reports are claiming that Breakaway has been put on an indefinite hiatus.
That's according to sources who spoke to Kotaku Compete. Though those sources say that no layoffs are currently planned within Amazon Game Studios, it seems that Breakaway has been essentially canceled with this decision. That, as you can probably guess, is not encouraging news.
Of the games that are known to be in active development, Breakaway seemed to be the closest to completion. When Breakaway, New World, and Crucible were all revealed in September 2016, Breakaway was the only one that had any kind of significant media behind it. Not only that, but in the time since then, it's gone through a number of alpha and beta tests.
However, it looks like the game may never make it to full release. Though the game could resurface at some point in the future – a possibility that Kotaku's sources mention – being put on indefinite hiatus certainly isn't a good sign. The chances of us hearing from Breakaway again are rather slim at this point.
The good news is that Amazon doesn't seem to be laying off employees as it shifts away from Breakaway. It's possible that the Amazon Game Studios employees who were working on Breakaway have been moved over to another project, such as New World or Crucible. Hopefully Amazon will make an announcement and clear things up soon, so we'll keep an eye out for that.