Amazon Game Studios reveals its first three Twitch-integrated games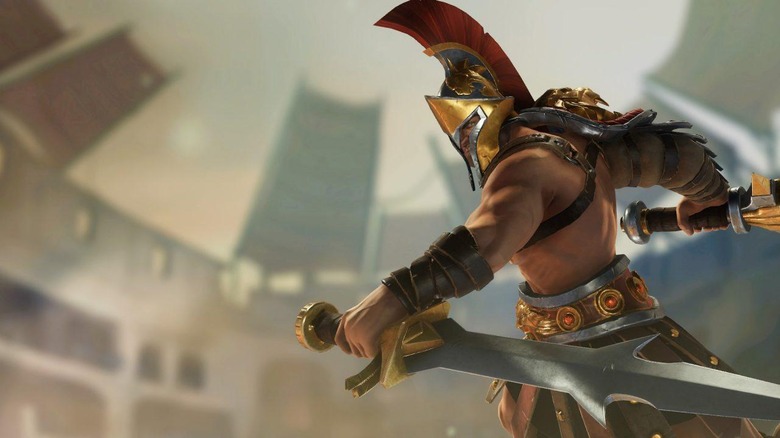 Amazon Game Studios is looking to get off the ground in a big way, announcing a total of three new games at TwitchCon 2016. What's notable about these games doesn't end at the fact that they'll be the first titles from Amazon Game Studios, but also that they're being built with Twitch integration baked in.
The first game announced, Breakaway, is described by Amazon as a 4v4 "mythological sport brawler." Amazon is turning competitive deathmatches into sports games with Breakaway, giving players a relic to carry into an endzone as they dodge fire from their enemies. Players can pass the ball between one another, and those carrying the ball can't attack, meaning that the rest of their group will have to protect them as they attempt to make a drive to the endzone.
Amazon gave us a preview of what a competitive match will look like during Breakaway's reveal at TwitchCon 2016. Have a look at the video below:
Alongside the Breakaway announcement, Amazon also touched on four new Twitch new features that will be included with the game. "Metastream" will allow streamers to outfit their channel with a variety of stat overlays, while "Broadcaster Match Builder" will let those streaming to invite viewers to play a match with them. "Stream+" looks to bring another level of interactivity to Twitch, giving streamers the ability to create polls and have their viewers wager loyalty points for in-game items.
The final Twitch feature is perhaps the most interesting: "Broadcaster Spotlight" tells other players when they're joining a game that's being broadcast, and gives those players a button they can click to follow the streamer they're playing with. That way they can go back later and see the match from the streamer's point-of-view, assuming the streamer has Twitch's video-on-demand function enabled.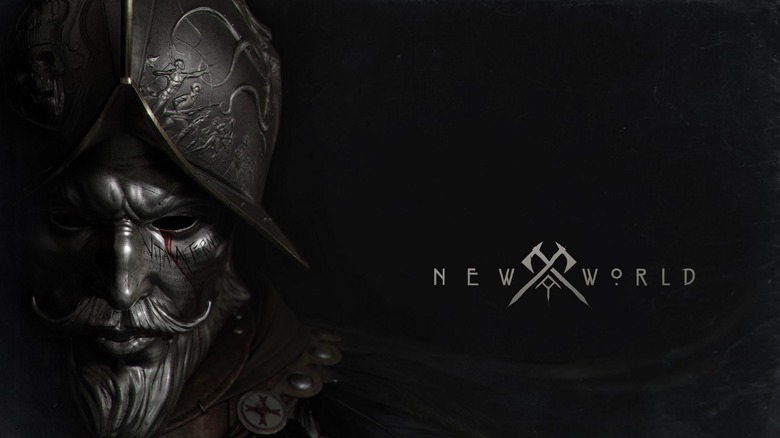 Breakaway seems to be further along than the other two games Amazon announced, but there were still some details about those. New World will be an open-sandbox MMO set in a "living, cursed world" that will let players work together or go it alone in an attempt to reclaim the world from supernatural forces, while Crucible is described as "a battle to the last survivor on a hostile, alien world."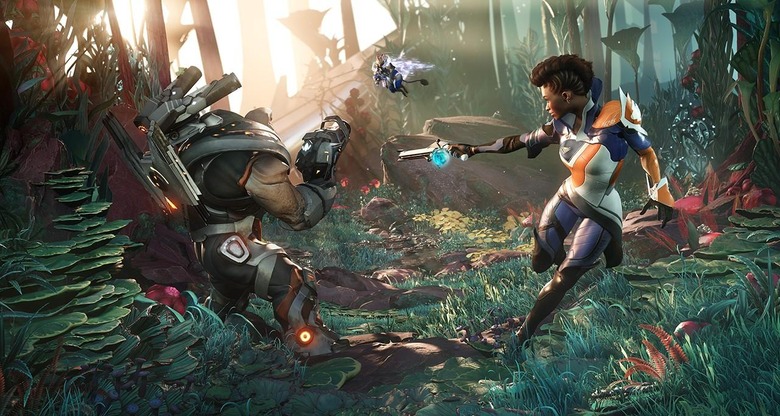 More details on all three of these games are presumably coming down the pipeline, and Amazon says that players will be given the opportunity to sign up for alpha and beta access to Breakaway later this year. Breakaway certainly looks like a promising title, and the Twitch features it'll be bringing along with it seem interesting enough. Hopefully we'll see if the other two are worth writing home about shortly.