Amazon FreeTime Unlimited for Kindle Fire offers safe kid distraction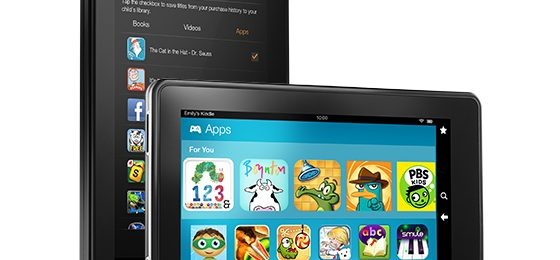 We may receive a commission on purchases made from links.
Amazon has launched
, the company's new kid-friendly entertainment service for those times you wish your beloved offspring would just focus on their
tablet and stop bothering you. The subscription-based service pulls in books, games, educational apps, movies, and TV shows that Amazon guarantees are child-appropriate, with characters like Elmo, Dora, and Curious George; all of the apps have the adverts, social media integration, and in-app purchasing disabled.
That means no extortionate bills when you discover your beloved child has been stabbing the "buy extra gold!" button with their chubby, sausage-like fingers for the past hour. The "Unlimited" package also means there's no restriction on how many times they watch individual episodes or movies.
Amazon has partnered with Common Sense Media for show, book, and app ratings, making sure that not only does no inappropriate content make it through into FreeTime, but that what the child does see is likely to be interesting for their particular age group. Parents can also add their own picks manually for inclusion, and place individual limits on how much video, app, and reading time is allowed, as well as whether browsing is blocked.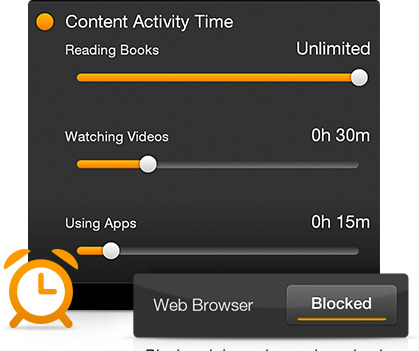 FreeTime content is accessed from a separate interface, and the system supports multiple profiles for each child which keeps their own position in books, TV shows, and movies; they'll need a password to escape the app to the regular interface.  There's also topic-based search.
Amazon FreeTime Unlimited is priced at $4.99 per child or $9.99 per family, per month; Prime subscribers get a discount, taking it down to $2.99 per child or $6.99 per family. It'll be supported on the Kindle Fire, Kindle Fire HD, and Kindle Fire HD 8.9" with a software update "in the coming weeks" and a month's free trial to get you started.