Amazon Fire TV Stick takes on Chromecast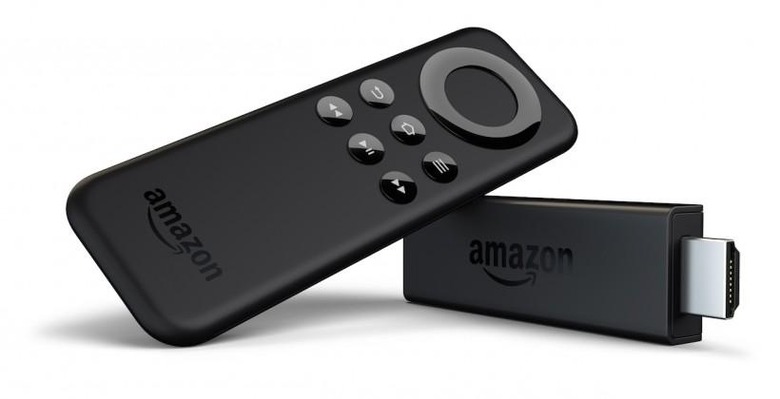 We may receive a commission on purchases made from links.
Amazon may have been a late entrant into the set-top box space, but that hasn't stopped it already pushing out a second model, with the Fire TV Stick taking a leaf out of Chromecast's playbook by slotting straight into a spare HDMI port behind your TV. Undercutting the original Fire TV box at $39 – though Prime members will, temporarily at least, get an even better deal than that – the stick promises 50-percent more power than Google's dongle as well as 1080p Full HD video and Dolby Digital Plus surround sound, together with three options for remote control.
The regular remote Amazon supplies has the basics, for navigation of menus and play/pause. What it doesn't have is the voice control feature of the original Fire TV remote; that, instead, is an option for $29.99, allowing for searching via spoken query.
Finally, there's a free Fire TV Remote App for Fire Phone and Android phones – and, in time, Apple's iPhone – which also supports voice searching.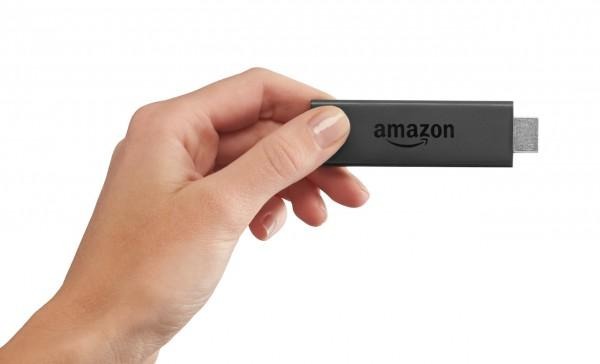 Inside the stick itself, there's a dual-core Broadcom Capri 28155 processor, 1GB of RAM, and 8GB of storage. Although streamer specs still haven't reached quite the furore of, say, the smartphone or tablet hardware wars, Amazon's nonetheless keen to flag up that its new model has twice the memory of a Chromecast or Roku Streaming Stick.
Dual-band, dual-antenna WiFi a/b/g/n is inside, along with Bluetooth 3.0, and there's a microUSB port for power.
Amazon supplies the Fire TV Stick pre-registered to your account – just as per the Kindle – so setup is said to be a case of simply plugging in, powering up, and hooking up to a WiFi network.
Content on offer includes not only Amazon's own Prime Instant Video but Netflix, Hulu Plus, WatchESPN, NBA Game Time, Twitch, SHOWTIME ANYTIME, Prime Music, Spotify, Pandora, Vevo, Plex, A&E, PBS, PBS KIDS, WATCH Disney Channel, and YouTube.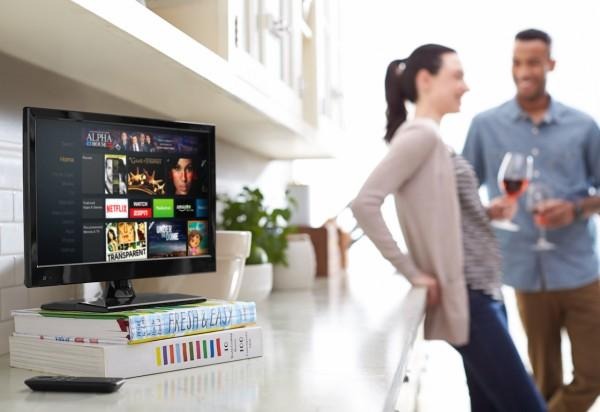 Amazon's ASAP stream pre-caching is used for swifter buffering, and there's support to "fling" content playing on a Fire tablet or phone – or from anything supporting the DIAL standard, like YouTube and Spotify – straight over to the Fire TV Stick. Miracast screen mirroring is also supported.
Rather than replacing the original Fire TV, the Fire TV Stick will go on sale alongside it. In fact, Amazon pointed out to SlashGear, the Fire TV is the best-selling set-top box it sells.
If you have both – or indeed other Amazon hardware – then Whispersync synchronization will allow for content to be paused on one device and then picked up from the same point on another.
The Amazon Fire TV Stick goes up for preorder today, priced at $39 or, for the next two days, $19 for Amazon Prime subscribers. Unlike the Fire TV, there's no free year of Prime, just the usual 30 day trial, though you can sign up for that trial to take advantage of the temporary promotion.
SOURCE Amazon