Amazon Fire TV Stick now shipping, out of stock until 2015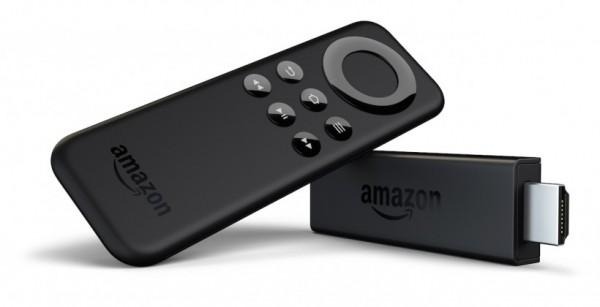 Amazon's Fire TV Stick wants to keep pace with the competition, just like big-brother Fire TV. On both fronts, Amazon's TV ambitions are to keep up with rivals like Roku or Chromecast. All three offer their own take on the plug-and-play TV dongle, and those who purchased an Amazon Fire TV Stick will soon have theirs in-hand and on-TV. After what Amazon describes as their "most successful device launch ever", the Fire TV Stick is now shipping.
Like the Roku stick, Amazon's Fire TV Stick brings much of the functionality you find on the set-top box, only the dongle slips way behind the TV. At $39, the Fire TV Stick is priced right between the $49 Roku stick and $35 (or better) Chromecast.
Fire TV Stick was designed for media, but is also handy for viewing apps on the big screen. Like a Chromecast, Fire TV Stick supports screen mirroring. It also has the support of over 200 games, which you can "fling" onto the big screen, and is also the only one of the three major content streaming dongles to support Dolby Digital Plus certified surround sound.
The Fire TV Stick is shipping now, which is great for those who ordered one as a holiday gift. If you're still on the fence as the Fire TV Stick as a gift this year, Amazon has made up your mind for you. the Fire TV Stick won't be in-stock until January 15, 2015.