Amazon Fire Phone Ad Hawks Prime To The Masses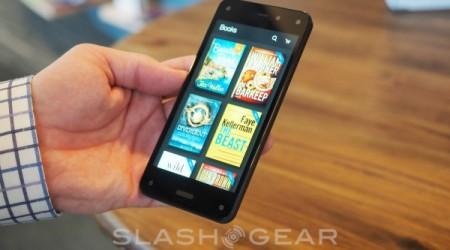 Amazon has released its first advertisement for the Fire Phone, and rather than hawking the handset's 3D novelty or other features, the advertisement focuses on what the Internet retailer has to offer on the digital level: a year-long Prime subscription.
Two kids are shown holding the handset, browsing through Prime's various bits of content, only for a canned speech to take place with the children announcing that Fire Phone arrives with a Prime membership and its various wares.
The brief ordeal is wrapped up with a cheesy joke ("I've been on this earth nine years, I've never seen anything like it," says the boy). As far as advertisements go, it's rather unremarkable. According to Mashable, the next Fire Phone commercial will arrive on July 24, and it'll likely focus on the phone itself rather than Prime.
Are you unfamiliar with Amazon's recently announced smartphone? Hit up our Fire Phone tag portal for all the details, as well as our hands-on look at the phone and the video below to see its 3D in action.
VIA: Mashable