Amazon's Android tablets have always been impressively competitive on price, but a big promotion on the Amazon Fire HD 10 today might have you questioning your iPad upgrade. The largest of the current Fire Tablet line-up, the Fire HD 10 not only gets a 10.1-inch display but offers Amazon Alexa support too, with a hands-free mode.
On the front is a 1920 x 1200 display, with stereo speakers supporting Dolby Audio. Amazon positions the Fire HD 10 Tablet as ideal for Prime Video consumption as a result, but it also works well as an interface for Alexa. With Alexa hands-free mode, you can trigger the virtual assistant by voice, just as you would with an Echo, but also get some useful on-screen information like the weather, sports scores, and more.
Usually, the Amazon Fire HD 10 Tablet is $149.99, but in a deal running today it's been discounted to $99.99. It's a third off, making this one of the largest cuts we've seen to this particular model. That's for the 32GB Fire HD 10, with Amazon's Special Offers.
If you want more storage, however, there's also a promotion running on the Fire HD 10 Tablet 64GB version. That's usually $189.99, but in today's deal has been cut to $139.99. Again, that's for the Special Offers version.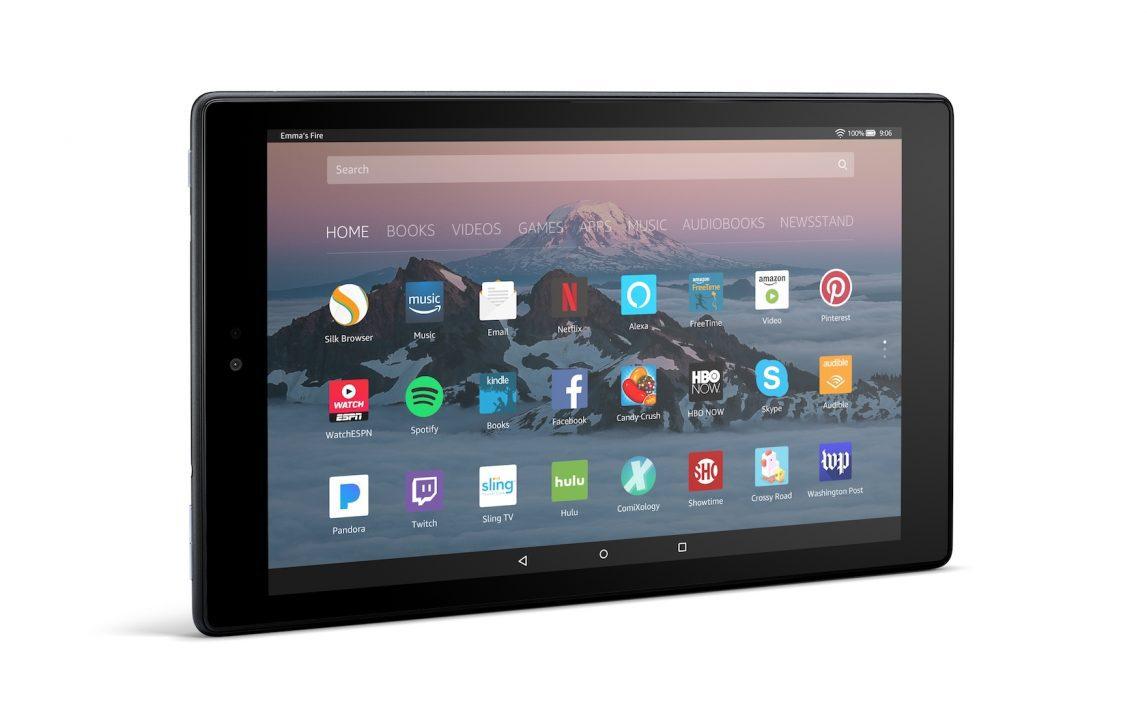 At the same time, Amazon has also discounted its Fire HD 10 Tablet 2-year Protection Plan. It's now $25.99, a four dollar saving over the usual price. It covers damage from accidental drops, spills, and general mechanical or electrical failures through normal use. You'll get a replacement device 2-3 days after making a valid claim, Amazon's partner SquareTrade says, and can make up to three claims within the two year period.
Inside the tablet, there's a 1.8 GHz quad-core processor and 2 GB of RAM. Whichever storage version you buy, there's a microSD Card slot to add extra capacity. If you're a Prime, Netflix, or Showtime subscriber, you'll be able to download video content for offline viewing, such as when you're away from a WiFi connection.
If you've got friends with Echo or Fire tablet devices, or using the Echo app, the Fire HD 10 also allows you to make video and voice calls free of charge. There's a 2-megapixel camera on the rear, and a 720p camera on the front; they're compatible with other Android video chat apps, like Skype, too, if you don't want to use Amazon's own services. Battery life, Amazon says, is up to ten hours, depending on use.
Amazon hasn't said how long it'll be running the promotion, so we'd recommend hitting the button sooner rather than later if you're keen.
SlashGear uses affiliate links, and sometimes if you buy something we might get a small percentage of the sale.