Amazon Echo Show gives Alexa a screen and free video calls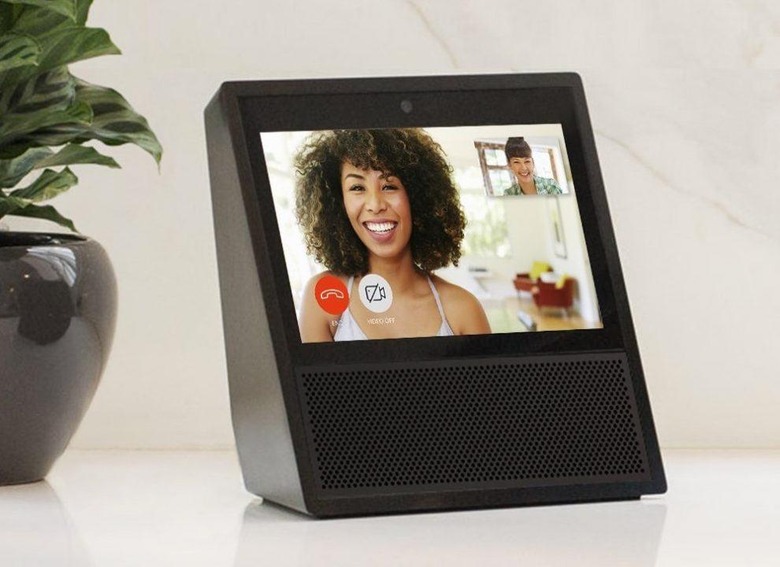 We may receive a commission on purchases made from links.
The new Amazon Echo Show, the latest way for Jeff Bezos & Co. to sneak Alexa into your home, has been officially revealed, complete with both voice and touch. The first Echo device to include a display, the Echo Show has a 7-inch touchscreen and a 5-megapixel camera for video calls. There's also a total of eight microphones packed into its fairly blocky housing.
They're used for Amazon's speech recognition array, the system which allows Echo to hear you from across the room and pinpoint your speech while ignoring other ambient sounds around the room. A microphone mute button stops the Echo Show from listening out for your wake-word trigger. [Update: Echo Show has eight microphones, not nine as reported earlier; the front microphone shown in Amazon's diagram is in fact one of the eight in the main array, not an extra]
Alexa's functionality remains the same as from the audio-only Echo devices. You'll be able to ask questions and for specific tracks or genres, across not only Amazon Music but Pandora, Spotify, TuneIn, iHeartRadio, and other providers. Dual 2-inch stereo speakers are built-in under the touchscreen for playback.
As with other Echo devices, there's broad integration with various services and smart home kit. Through Echo Show you'll be able to command your WeMo, SmartThings, Hue, Insteon, Ring, Arlo, Wink, and Ecobee IoT devices, for instance. You'll be able to ask for a daily briefing of news and updates from your Google Calendar, too.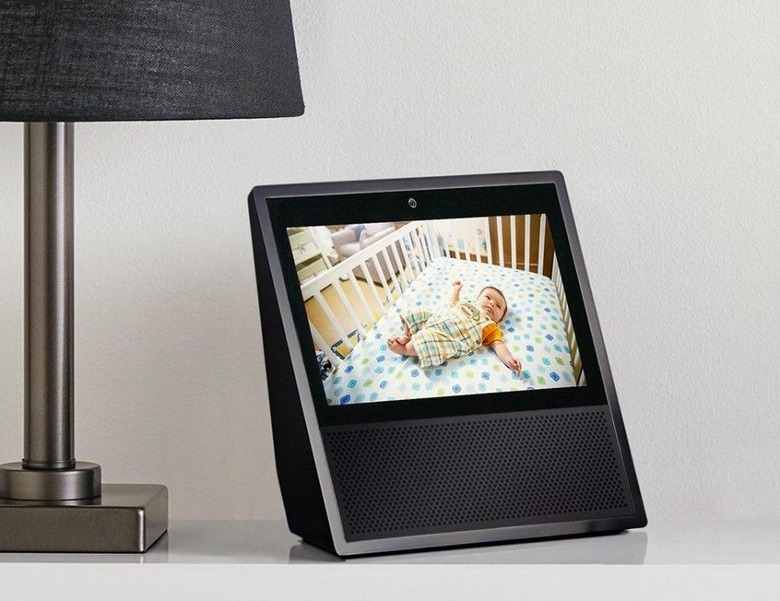 Where Echo Show sets itself apart from its siblings is the extra functionality having a display enables. As well as requesting music, you'll be able to ask for YouTube videos, along with flash briefings in video format. Echo Show will be able to display music lyrics for impromptu karaoke sessions, together with your photos and text versions of your to-do and shopping lists.
There's also the ability to see connected camera feeds on the screen, such as from your smart doorbell or what's going on in a kid's nursery. New with Echo Show, however, is the ability to make video calls: again, you ask for a contact, and they're called, either through their own Echo Show or via the free Alexa app for their smartphone. A feature called Drop In will allow for instant video connections; you'll be able to whitelist who gets to instantly appear on your display.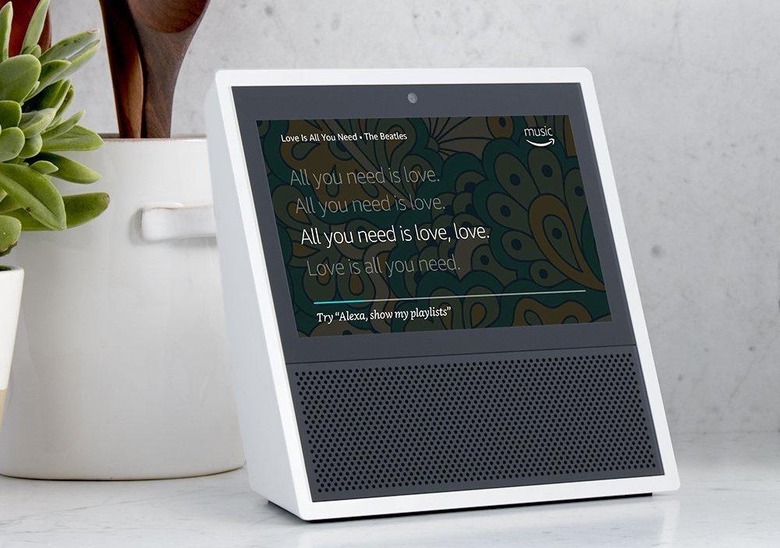 Voice messaging is also supported. That works across all Echo devices, too, so if you've got an Echo Dot, Echo, or the Alexa app, you'll be able to make and receive voice calls and leave messages through that, too. Amazon says all calls, audio and video, are free.
For connectivity, there's dual-band WiFi a/b/g/n/a (2.4/5GHz), along with Bluetooth with A2DP stereo streaming. The Echo Show can play music back via external Bluetooth speakers, too, though only if those speakers don't require a PIN code to pair them. Without batteries, you'll need to keep the Echo Show plugged in via the included 6 foot adapter.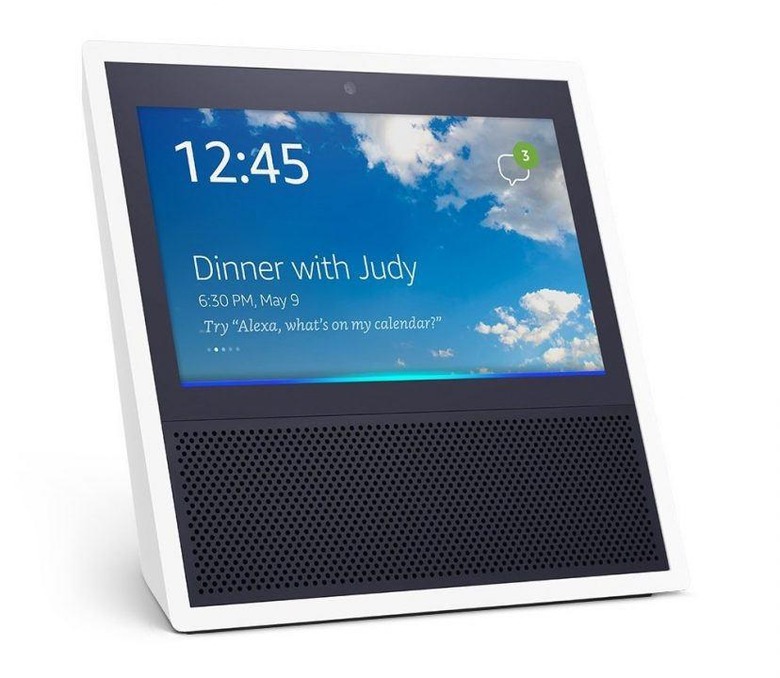 Preorders for the Echo Show begin today, priced at $229.99. It'll begin shipping on June 28, Amazon says, and be available in both black and white. If you buy two, meanwhile – useful if you want to make two-way video calls – Amazon will cut $100 off the combined price.
MORE Amazon