Amazon Echo puts Siri-style smarts in a column of cloud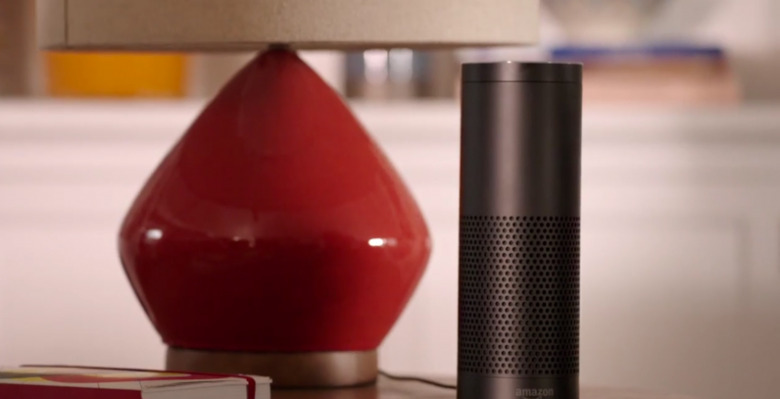 We may receive a commission on purchases made from links.
Amazon has revealed its latest hardware project, Amazon Echo, an unusual always-listening home assistant that promises Siri or Google Now style virtual PA features from a cloud-connected totem for your home or office. Woken with a spoken keyword – "Alexa" or "Amazon" initially, with more to come - rather than pressing any buttons, Echo can be asked for information on anything from current news or weather conditions, to play music from a particular artist, to set alarms or add items to shopping or to-do lists, or just to get the answers to questions.
In short, it's just what you'd think of if Google or Apple distilled their virtual assistants into a standalone form-factor, though of course there's the cloud doing all the heavy lifting in the background.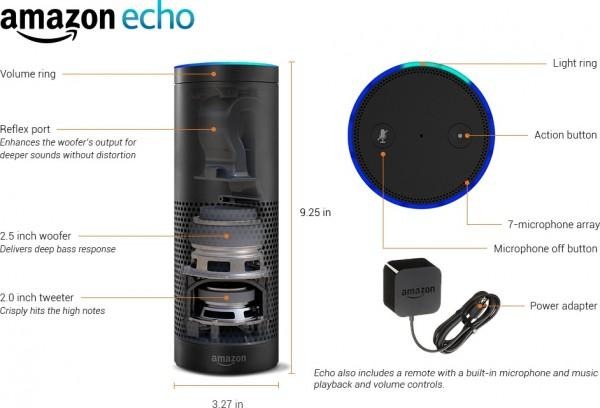 Inside the column there's a 2-inch tweeter and a 2.5-inch woofer for music and speech, while a seven microphone array runs in a ring at the top. That uses beam-forming – effectively targeting the system's attentions to wherever you're actually speaking from – so as to hear you from across the room, with Amazon promising accurate pick-up even if you're also playing music.
Sandwiched in-between the woofer and the microphones is a bass reflex port, which Amazon claims helps full a room despite there being only one unit. There's voice-controlled support for Amazon Music, Prime Music, iHeartRadio, and TuneIn, along with Bluetooth streaming for anything you might listen to through your phone or tablet.
Speaking of those, Amazon also has an Echo app for Fire OS and Android, and versions for desktop and iOS browsers, which act as a remote gateway to Echo functionality. For instance, if you've asked the assistant to put together a shopping list, you can use the Android app to pull it up on-screen from the grocery store.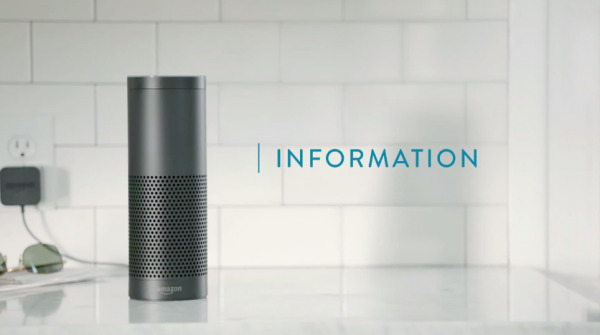 When you're at home, LED lights running in a ring around the top edge help Echo communicate. There are also microphone-mute and action buttons there, and Amazon throws in a physical remote for controlling music playback as well.
Amazon is dipping its toe with functionality initially, promising the basics like Wikipedia results and voice-controlled alarms, but there'll be more in the pipeline thanks to cloud updates.
Amazon Echo is priced at $199, though Prime members get $100 off, though for the moment it's by invitation only.
SOURCE Amazon Echo