Amazon Echo install base dominates Google Home, Apple HomePod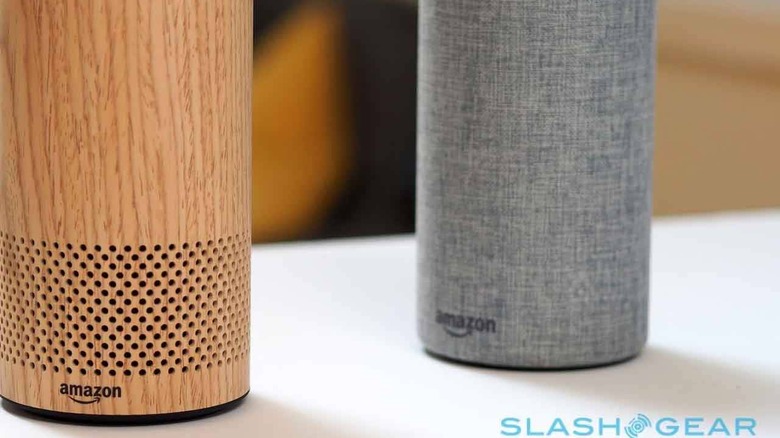 The latest data from CIRP suggests that Amazon's Echo device active installed user base towers over that of the competition. It's never really been a contest, since the group started recording data, back in December of 2017. Amazon's Echo devices with Alexa started with more than double the smart speaker installed base of their closest competitor in Google with Google Home. Each successive quarter showed a similar pattern, with Amazon in the very, very clear lead and Google Home sitting at around 1/3 the base Amazon commands.
What's interesting here is the fact that Amazon's not quite pulled ahead of Google Home any more than it did last year. Also note that Apple HomePod hasn't had NEARLY the same effect on the competition that it has in other arenas. Smartphones, Tablets, Smart Wearable devices, all had Apple take out a big chunk of the market not long after inception – that's just not true right here with Apple HomePod.
Note that the first part of this chart is set up in the way in which it shows the total install base of all devices first, then splits up into Apple, Google, Amazon. This sort of chart is always a little tricky to interpret when set up in such a way, so I've done a rough re-adjustment for the December quarter below. There it's a little more clear how different the bases really are.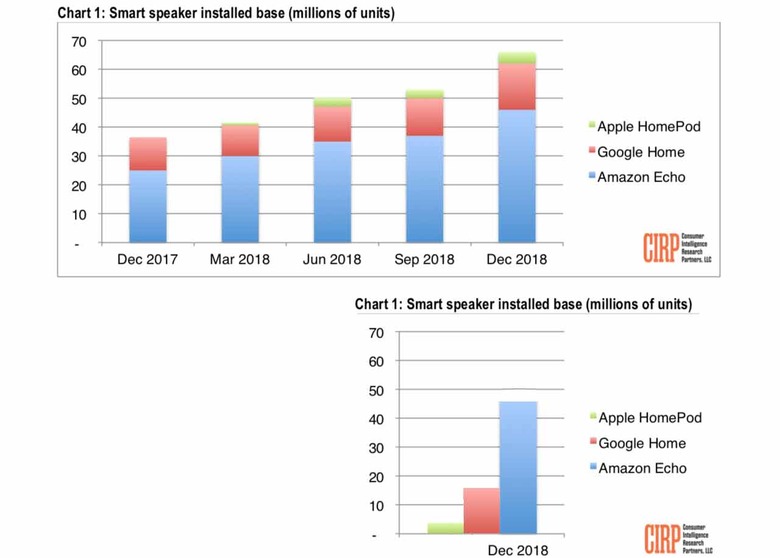 Also of note is the estimated total userbase for smart speakers here: 66 million as of Decemeber 2018. Compared to last year at this same time, that's nearly double. Last year this same quarter the total was around 36 million.
As of December of 2018, Amazon Echo (the entire Echo lineup, the brand's whole set of devices) accounts for 70% of the Smart Speaker installed base in the United States. Google Home speakers account for 24% of the whole this most recent quarter, and Apple's portion of the pie sits at around 6% – that's around 4 million units.