These Big Echo, Fire TV And Kindle Deals Bring Dots Down To $30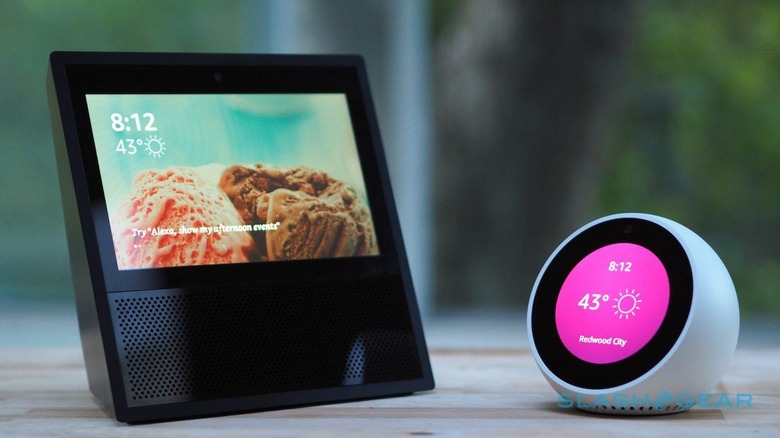 We may receive a commission on purchases made from links.
Amazon made sure we knew just how many skills Alexa had this past week, and today there are deep discounts across a range of Alexa-powered devices to make the most of those talents. The retailer is running a limited-time sale across its Echo, Fire tablet, Fire TV, and other hardware, while if you're in the market for a new Kindle there are savings there too.
On the Echo front, Amazon's perennial favorite, the Echo Dot, is more affordable than usual. It's now $39.99 for a single unit in either black or white, a $10 saving on the usual price. However, if you're looking to outfit two rooms rather than just one, you can save even more.
Add a pair of Echo Dot units to your cart, and Amazon will take an extra $20 off. That basically brings the cost of each smart speaker to $29.99, one of the lowest Echo Dot prices we've ever seen.
If you want more speaker power, there's a sale on the Echo 2nd Generation too. That's usually $99.99, but today Amazon is offering it for $84.99. You're saving 15-percent.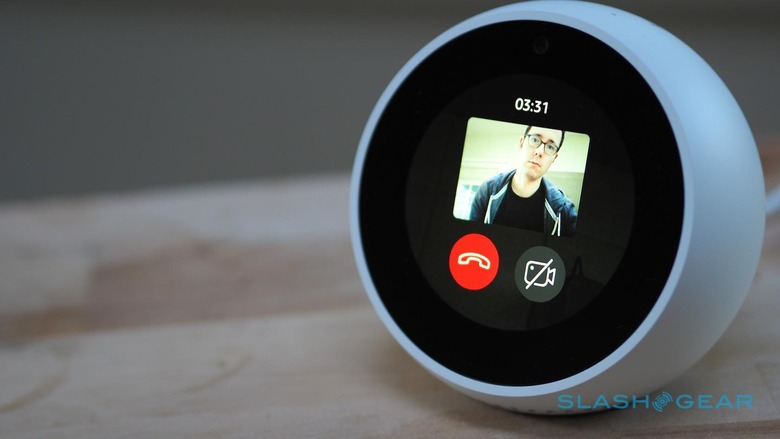 Alexa with a screen is getting a price cut as well. The smaller, extra-cute Amazon Echo Spot – with its circular display that supports video calling – is now $109.99, a $20 saving over the usual price. The larger Echo Show gets an even bigger cut. It's now down from its normal $230, with Amazon offering it for $159.99 today.
Over on the Fire TV side, there are deals on two of Amazon's popular streaming devices as well. The Fire TV Stick is now $29.99, down ten dollars on its usual price. We'd still go for the Fire TV with 4K Ultra HD, however, for its faster hardware and better resolution, including HDR support. It's now $49.99, a saving of twenty dollars.
Amazon's Android-powered tablets also have Alexa support, and they're reduced today too. The Fire 8 Tablet with Alexa is now $39.99, a 20-percent saving on its regular price. The Fire HD 8, with a bigger screen and twice the storage, is $59.99, down $20 from usual. Amazon's largest table, the Fire HD 10, has been trimmed by thirty dollars. It's now $119.99.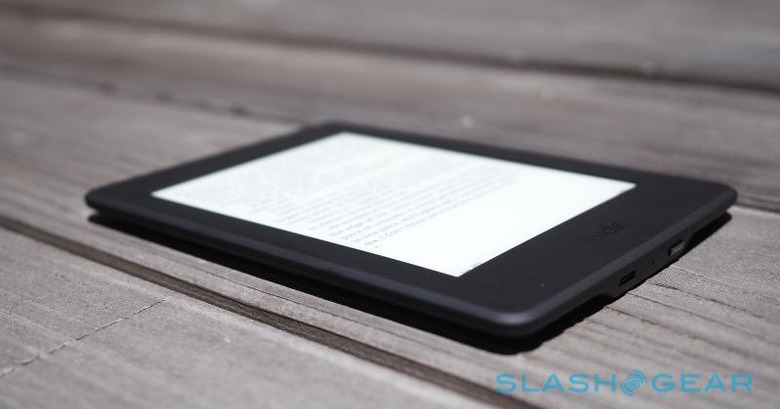 If you have children and they want to get in on the tablet action, Amazon's sale extends there, too. The Fire 7 Kids Edition is now $79.99, while the Fire HD 8 Kids Edition is $99.99. Both come with Amazon's excellent no-questions warranty, which will basically replace your tablet if your offspring inadvertently destroys it.
Then there's ereaders. Amazon's entry-level Kindle is today down to $59.99, versus the usual $79.99. The Kindle Paperwhite, which we particularly recommend, is $99.99, a $20 saving on normal.
Amazon's other big sale items are in the smart home. The Amazon Cloud Cam is down to $99.99 today, a $20 saving. You can keep even more in your wallet if you go for a multi-pack, too. A Cloud Cam 2-pack is reduced from the usual $239.98, today down to $199.98. A Cloud Cam 3-pack deal brings the trio of streaming cameras to $289.97.
As always, Amazon isn't saying quite how long these promotion prices will last.
SlashGear uses affiliate links, and sometimes if you buy something we might get a small percentage of the sale. That doesn't affect our editorial coverage