Amazon Echo devices bring Alexa to UK and Germany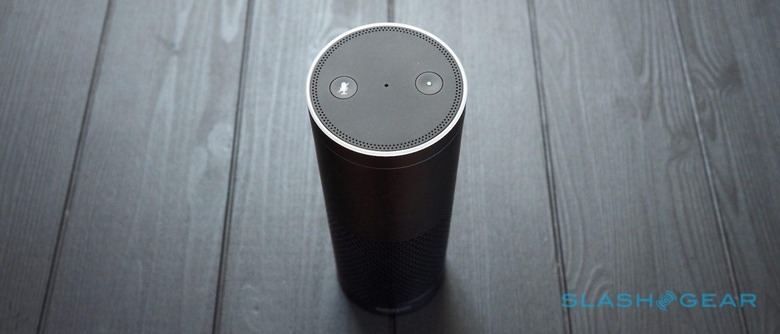 In addition to formally announcing the All-New Echo Dot today, Amazon also revealed that its lineup of Echo devices will be launching in the UK and Germany. Of course, this means that our friends across the pond will soon be getting Alexa as well, with all the smart home-focused features that come with her. The Echo and the new Echo Dot will be launching in both regions in the coming weeks, though they're available for pre-order today.
As far as the Echo Dot is concerned, the second-generation model will be launching in the UK with all of the same features announced earlier today. This includes Echo Spatial Perception, which helps determine which device should answer your voice commands when there are multiple Echos within earshot, and the ability to connect the Echo Dot to a Bluetooth speaker to use voice commands to navigate songs and playlists.
Not only does this signal the arrival of Alexa, but Amazon is also moving the Alexa Skills Kit and Alexa Voice Services to the UK and Germany. The Alexa Skills Kit has been met with success here in the States, as Amazon recently announced that Alexa is now home 3,000 different skills, most of which were made by developers. Alexa Voice Services, on the other hand, allows manufacturers to integrate Alexa compatibility with their internet-capable hardware from the start. Developers should be able to use ASK immediately, while AVS won't be launching in the UK and Germany until Spring 2017.
In the UK, the Amazon Echo will run £149.99, while the All-New Echo Dot will cost £49.99. In Germany, you're looking at €179.99 for the Echo and €59.99 for the Echo Dot, though Amazon points out that new and existing Prime members ordering in the next two days will be eligible to receive a discount of €50 or £50 off the price of the Echo. Both devices will begin shipping out in the coming weeks across both regions.