Amazon Echo Auto pre-orders are finally shipping out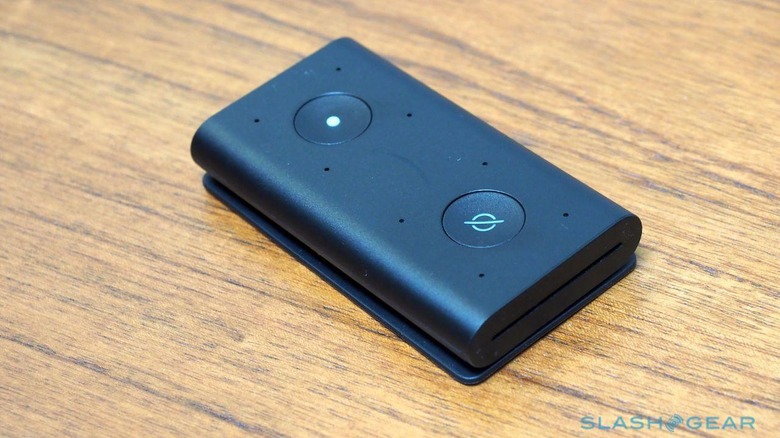 Back in September, among a flurry of Alexa-enabled device reveals, Amazon announced the Echo Auto. The Echo Auto was definitely one of the more exciting reveals of the day, but for the last few months, those who pre-ordered the device have been waiting on Amazon to start sending them out. The wait, it seems, may finally be over, as Amazon has confirmed that it's started shipping out those pre-orders.
Of course, you still can't easily order an Echo Auto. The device, which connects to your car's sound system through Bluetooth or your vehicle's auxiliary input, is still an invite-only item. Though you can request an invite to purchase one, it's ultimately up to Amazon when it comes to who get to buy and who doesn't.
Still, despite that invite-only system, Amazon vice president of Alexa Steve Rabuchin tells TechCrunch that it's managed to pull in "over a million [pre-order] requests." Rabuchin said that Amazon is just now beginning those ship those initial orders, so if you've managed to order an Echo Auto between September and now, it sounds like your device will soon be on the way (hopefully).
Indeed, Amazon gives no indication of when it plans to have all of these one-million-plus pre-orders filled, so even though Echo Auto devices are beginning to ship out, it still might be a while before all of the initial units are sent to buyers. Rabuchin also didn't say when Amazon plans to send the Echo Auto into general availability, so the requirement of an invitation might be around for a while longer.
Rabuchin said that some Echo Auto buyers got their devices ahead of Christmas, so the company has been shipping out Echo Auto orders for a few weeks now. Hopefully Amazon opens the floodgates for the Echo Auto soon, because there's clearly a demand for it. In the meantime, you could always pick up an Alexa Wall Clock to satiate your hunger for more IoT devices.