Amazon Echo Wall Clock with Alexa timer support is now available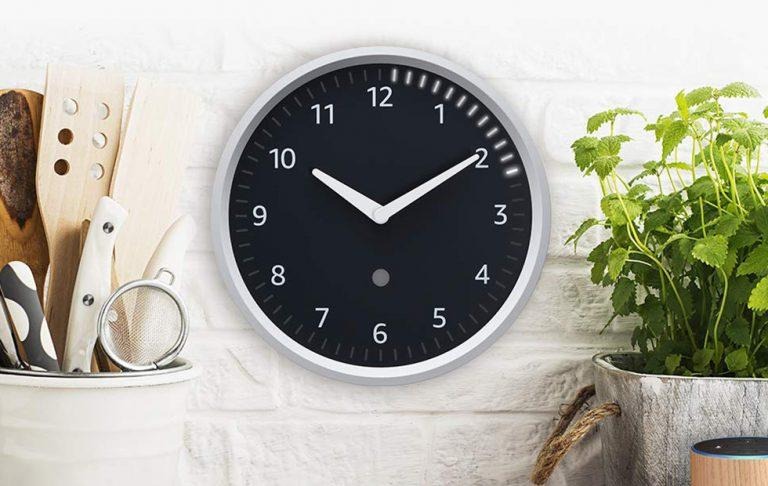 In September, Amazon took the wraps off the Echo Wall Clock, a seemingly basic analog clock with the ability to pair with an Echo device. In addition to its traditional appearance, the Echo Wall Clock features 60 LEDs that display timer countdowns. The clock requires a companion Echo, Echo Dot, or other Echo product to fully function.
The Echo Wall Clock doesn't work as an Echo device itself, meaning users won't be able to use it for issuing commands or streaming audio. Rather, the device connects with a different Echo model and syncs with its timers, enabling users to visually see how much time is left, as well as the current time.
The LEDs are placed at minute intervals around the outer edge of the clock face, where they light up when a timer is set. Users can see how many minutes are left based on the number of LEDs that are illuminated. As always, the user can set a timer with Alexa by saying, "Alexa, set a timer for XYZ minutes."
According to Amazon, users set up the wall clock by saying, "Alexa, set up my Echo Wall Clock." The device runs on four AA batteries, is 10-inches in diameter, and ships with the necessary mounting hardware. Once paired with the Echo device, the clock will automatically sync its time and adjust for Daylight Savings.
The Echo Wall Clock supports more than one timer at a time, meaning users can, for example, set a 10-minute timer for food in the oven and a 30-minute timer for checking the laundry. The clock face presents a countdown animation for the last 60 seconds of the timer.
Echo Wall Clock is now available to purchase from Amazon for $29.99 USD.