Amazon Dash Button Orders Up 5x In The Last Year, More Brands Added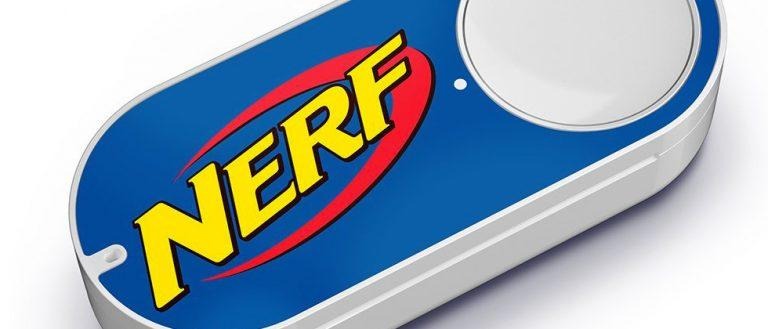 We may receive a commission on purchases made from links.
Amazon has been peddling a very cool way to order the things you need all the time for your home using your Prime account called the Amazon Dash Button. Amazon is talking up how well the Dash Buttons are performing with orders up over 5x using the buttons in the last year. The Dash Button is a small digital button for a specific product.
When you press the button the product is ordered and shows up at your door shortly after. There are over 200 buttons available now with some new additions to the mix added recently including buttons for Bai, Cheez-It, Folgers, Fresh Kitty, Meow Mix, Milk Bone, PoopBags, Pop-Tarts, Powerade, PURELL Hand Sanitizing Wipes, and ZonePerfect among others.
"We're thrilled to see more and more Prime members experiencing the convenience of Dash Button and restocking their everyday essentials with a simple press of a button – from toilet paper to coffee and dish soap to snacks. As a result, we're seeing exponential growth for the program and orders increased over 5x in the last year," said Daniel Rausch, Director of Amazon Dash.
If you are unfamiliar with the Dash Buttons, you can order them for $4.99 each. As soon as you make a purchase using the Dash Button you get a $4.99 credit on your prime account essentially making the buttons free. The thought of ordering your monthly groceries with the simple press of a button is very appealing. Amazon Dash Buttons are available the US, Austria, Germany, and the UK. Amazon also notes that the majority of orders for popular items from Hefty, Peet's Coffee, and Arm & Hammer are made using the Dash Button. The full list of available Dash Buttons can be seen here. Amazon added about 50 Dash Buttons last summer and the list keeps growing.
SOURCE: Amazon