Amazon confirms Kindle Fire HD is running Ice Cream Sandwich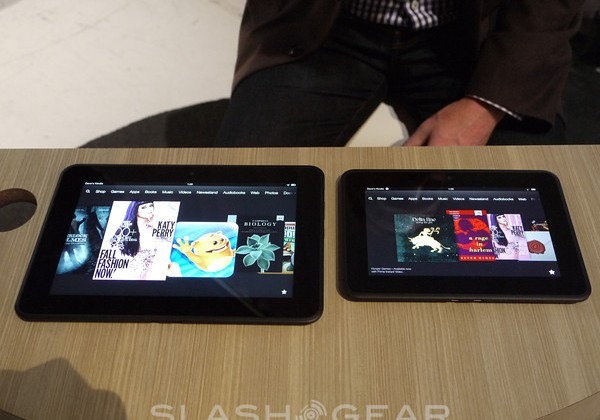 So, Amazon revealed a number of new Kindle Fire HD tablets today. The company gave away a lot of details about the new line in the process, but one specification that was mysteriously absent from Amazon's long list was the operating system these tablets are running. Ahead of Amazon's press conference today, rumors claimed that these tablets would be running a modified version of the Android OS under the hood, and it turns out that's just what they're doing.
Amazon reps confirmed to us today that the Kindle Fire HD is running Android 4.0 Ice Cream Sandwich under the hood, though you'd be forgiven if you weren't able to pick the OS out. Ice Cream Sandwich is very nearly unrecognizable behind the Kindle Fire HD's UI, and it seems like this is something Amazon didn't want to talk about too much. After all, Amazon will be pushing its own storefront with the Kindle Fire HD, whereas other Android devices are expected to come with the Google Play Store on offer.
You won't find the Google Play Store on any of the Kindle Fire HD tablets, you can rest assured of that. Obviously, if you pick up a Kindle Fire HD, don't expect an update to Jelly Bean anytime in the future either. It's unknown if the refresh of the original Kindle Fire is running Ice Cream Sandwich, but with the HD tablets running it under the hood, it seems that the chances of ICS on the standard Kindle Fire are pretty good.
In any case, we can now lay any debate about the operating system used on the Kindle Fire HD tablets to rest. It's Ice Cream Sandwich, but don't expect Amazon (or Google for that matter) to make a big deal about it. We'll likely see this trend continue in future iterations of the Kindle Fire, and who knows – maybe if that rumored Amazon smartphone exists, it'll run a more recognizable version of Android.