Amazon confirm international Kindle 2 launch intentions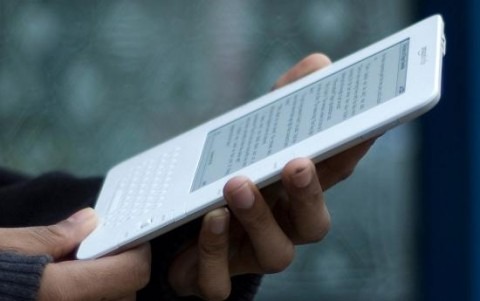 Amazon have confirmed plans to launch the Kindle 2 in international markets, but still refuses to be drawn on any roadmap.  The company launched the updated ebook reader at an event in New York yesterday, and immediately began accepting preorders from US buyers; the device, which has a 6-inch display, integrated 3G CDMA wireless connectivity and measures just 0.36-inches thick, is priced at $359 and will begin shipping in the US on February 24th.
"The ambition is for an international rollout out [of the Kindle 2] in the future" Amazon spokesperson
Despite demand from international would-be buyers, Amazon never released the original Kindle outside of the US.  In fact, they seemed to experience difficulty meeting even US orders, with the first-gen device out of stock since late November 2008. 
Specific details of the international launch – such as locations, pricing and availability timetable – have not been made public.  We're assuming the company will launch the Kindle 2 in Europe next, most likely in the UK initially, although it will require a hardware change from CDMA to GSM 3G.