Amazon clearing tablet inventory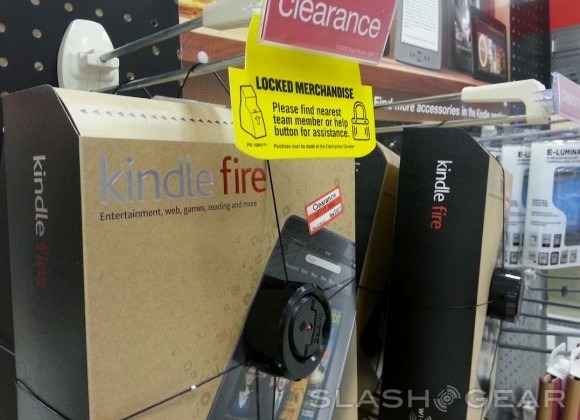 It appears that Amazon may be feeling the heat of the Nexus 7 wave – or perhaps even the oncoming Apple iPad mini – as they place essentially their entire Kindle collection on sale for back-to-school. Though many of the sales have halted here on the morning after a super-sale weekend, Amazon did have the Kindle DX up for 29% off (that's $110!) and cases, speaker docks, sleeves of all kinds, and more. This could mean several things, but what we're banking on is this: a whole new model – or models – coming on quick.
With several manufacturers hoping to stay on top in the 7-inch and reader categories here in the right-before-school season, Amazon is certainly feeling the strain of sticking with essentially one model for an extended period with the Kindle Fire. Because of this, they've prepped bargains for release here (as Gizmodo notes, starting last Friday) that appear to be emptying out their shelves for the very near future where they'll be filled back up with new equipment. What will Amazon bring to the table?
We must assume that the Kindle Touch and the Kindle Touch 3G, also appearing to be low in stock in several stores across the nation – or completely sold out – will be turned out along with the DX and the Kindle Fire. Rumors thus far have pointed toward a Kindle Fire 10-inch tablet as well as slightly more advanced displays for e-readers of all types and models.
Over a Barnes & Noble you'll find that the price cuts continue to their own models of tablets, these and Amazon's also likely partly due to their cut from Target stores across the nation – though that tip now seems less solid as the big red chain continues to sell some models online. The 8GB Nook Tablet is now available for $20 off its normal price while the Nook Color remains its discounted price – since the Tablet was released – at $149.
A new Amazon tablet in the Kindle Fire line would likely continue with the rather-low prices as the Nexus 7 from Google cuts out the bottom of the price environment, while e-reader devices have been tipped as remaining essentially the same prices that they're at now. We'll know more soon!
[via CSM]