Amazon CEO Bezos apologizes for Orwell ebook fiasco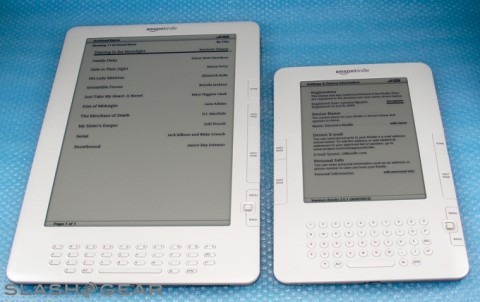 We may receive a commission on purchases made from links.
After Amazon deleted ebook copies of George Orwell novels from users Kindle ebook readers last week, in a PR nightmare that seemed almost too good to be true for headline writers, CEO Jeff Bezos has posted an apology to customers.  Describing the Amazon "solution" as "stupid, thoughtless, and painfully out of line with our principles", Bezos promised that the company would use the ferocious customer feedback to make better decisions in future.
Full statement after the cut
This is an apology for the way we previously handled illegally sold copies of 1984 and other novels on Kindle. Our "solution" to the problem was stupid, thoughtless, and painfully out of line with our principles. It is wholly self-inflicted, and we deserve the criticism we've received. We will use the scar tissue from this painful mistake to help make better decisions going forward, ones that match our mission.

With deep apology to our customers,

Jeff Bezos

Founder & CEO

Amazon.com
The ebooks – which included famous title 1984 - had been uploaded by a company who did not hold the rights to them, using Amazon's self-service feature.  When the rights-holder alerted Amazon to the issue, the company not only deleted the titles from their catalog but remotely wiped them from Kindle users' devices, along with any notes or annotations they may have made.
The company has promised to handle such situations differently in future, saying that it will not reach into users' Kindles in the same way should a similar problem occur.  Amazon reported their Q2 2009 financial figures earlier this week, with net income for the quarter dropping 10-percent to $142m.
[via NYTimes]