It's been a busy few weeks for Amazon, with a whole new range of Alexa-powered devices launched in late September, and now a new Fire TV Stick 4K revealed today. There's no shortage of ways you can bring Alexa into your life, therefore, but what's arguably the most useful is ironically the most straightforward.
It's the new Alexa Voice Remote, and it'll come bundled with the Ultra HD-capable Fire TV Stick 4K. Obviously the headline features about the streaming media dongle are straightforward: higher resolution than before, HDR support, and a faster processor and swifter WiFi.
It's the remote, though, which got my attention. As before it connects via Bluetooth to the Fire TV Stick 4K, and has a directional pad, play/pause and skip/fast-forward buttons, home, back, and menu. It also has a microphone button, which triggers Alexa and allows you to ask for content.
So far, so much the same, but the big improvement is underneath those existing buttons. That's where you find a volume rocker and a mute button, with which you can control your TV's sound.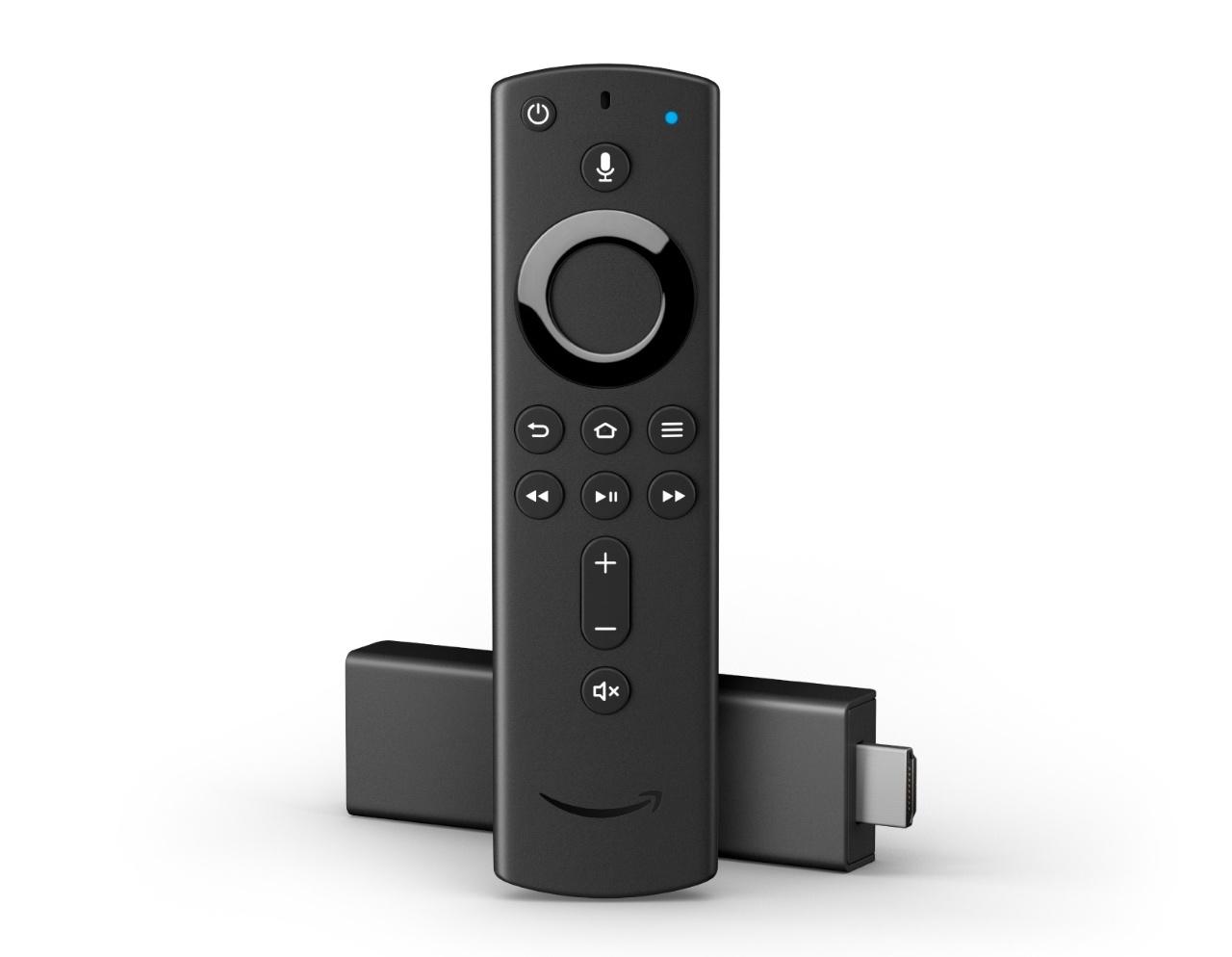 It means you can leave your TV's remote safely in a coffee table drawer, rather than have to switch between it and the regular Alexa remote just to adjust the volume. That's long been one of the primary frustrations of Amazon's streaming boxes, though the Fire TV Cube did add Alexa support for voice-controlling volume. Still, there's nothing quite like a physical button to quickly notch the sound up or down.
Ironically Amazon had everything it might have needed for inspiration in-house. The Toshiba Fire TV Edition, released back in June, included a customized version of the Alexa remote control which had not only volume buttons but shortcuts for popular streaming services like Netflix, HBO, and Amazon's own Prime Video. At the time, Amazon and Toshiba said that the extra buttons were added after owner feedback, though it seemed a little strange that they didn't then carry that over to Amazon's own Fire TV line-up.
Today, happily, it redeems itself. Although Amazon will be including it with the Fire TV Stick 4K in a bundle for $49.99, the new remote will also be sold separately. Priced at $29.99, it's compatible with the Fire TV Stick (2nd Gen), Fire TV Stick 4K, Fire TV Cube, and Amazon Fire TV (3rd Gen, Pendant Design). Amazon also has a checklist to make sure that the remote's buttons are compatible with your TV, cable/satellite box, sound bar, or A/V receiver, though it expects most popular brands to be supported. It's available to pre-order now, and should ship at the end of the month.
SlashGear uses affiliate links, and sometimes if you buy something we'll get a small commission of the sale