Alexa turns personal chef with oven control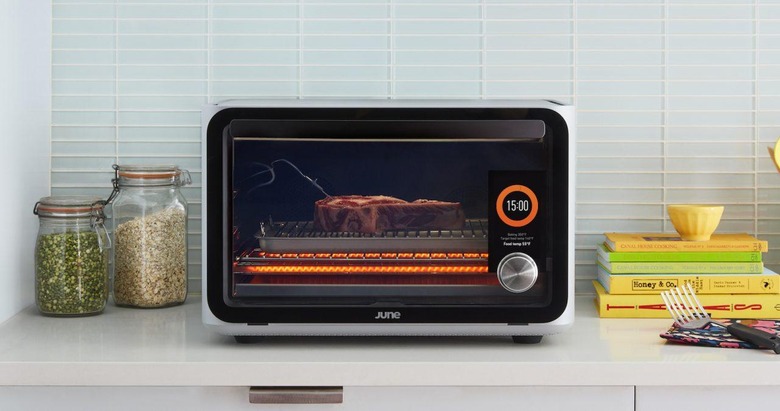 Alexa's tentacles continue to spread through the connected home, with Amazon's voice-controlled assistant now adding cooking capabilities. While you won't be able to ask Alexa for cookies and have a tray of piping-hot chocolate chip emerge from the nearest Echo smart speaker, it will allow manufacturers to bake the the assistant into their upcoming microwaves. Meanwhile, Amazon itself has invested in one smart oven startup.
That's June Oven, the touchscreen-fronted smart appliance that was announced back in 2015. It promises easier cooking using a variety of presets, real-time monitoring of whatever is being prepared, and a camera to beam back the ongoing results to your smartphone. It already has an Alexa skill, too, which allows Echo users to preheat the oven, set and check times, and stop the cooking process by voice.
Now, it has an unspecified investment from the Alexa Fund, Amazon's venture capital arm for companies making use of its voice assistant technologies. They'll be among the first to use the new Smart Home Skill API's support for ovens, though it's worth noting that those talents won't be in the API initially.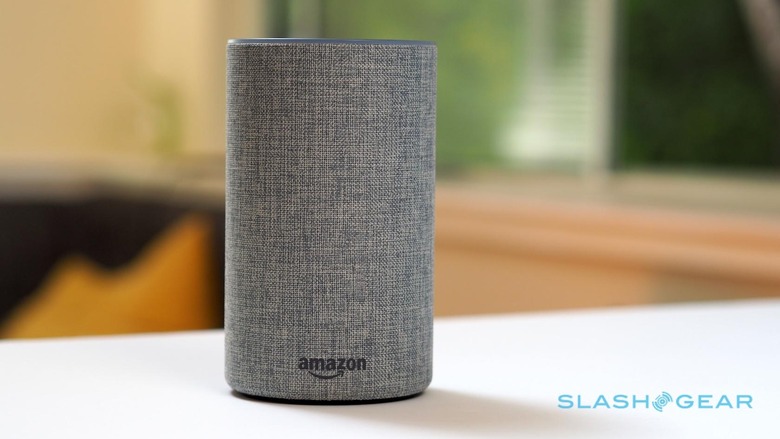 First, the updated Smart Home Skill API will support microwave ovens. That will allow for commands like "Alexa, microwave for two minutes on high," "Alexa, cook a frozen pizza," or "Alexa, defrost a pound of steak," and have the settings and times adjusted automatically. Alexa will have four new capability interfaces initially, controlling cooking, time, hold time, and accessing presets. If you don't give the full instructions in a single shot, Alexa will be able to ask for clarification, such as the weight of what you're trying to prepare.
"You can leverage these interfaces today for microwaves and for appliances that support preset cooking," Amazon says. "The interfaces are designed for future extensibility as support for more cooking devices becomes available."
Whirlpool has already created a new Alexa skill using the updated API, and plans to release it soon. That will allow people with one of the company's connected microwaves and an Echo device to control the appliance by voice. GE Appliances, LG, Kenmore, and Samsung are all working on skills of their own.
Beyond that, Amazon plans to expand the API to support conventional ovens and other cooking devices. It'll also spread availability beyond the US-only skills that the new system will ship with now, to other countries.