Amazon 3D Printing store pushes personalization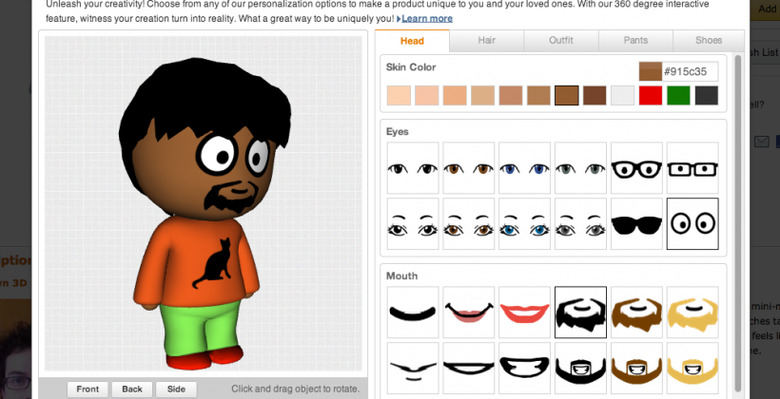 We may receive a commission on purchases made from links.
Amazon has already turned the retail world on its head, showing just how much scope there is when you stock vast quantities of products in equally vast warehouses, and now it's dipping its toe into on-demand 3D printing. The new 3D Printing Store offers a range of jewelry, tech accessories, and home decor, which shoppers can customize before they have them delivered.
For instance, there are 3D printed cufflinks which can be customized with different initials, along with phone cases, lamp shades, and toys. Styles range from the conservative through to more outlandish jewelry, embracing different materials along the way.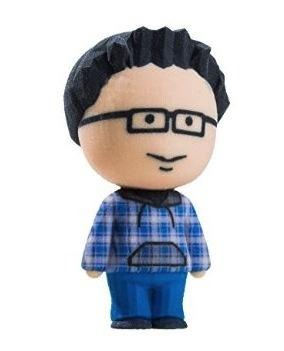 Bobble-head figurines, meanwhile, can be tweaked to leave them looking like a real person, such as by changing the skin, hair, and eye-color, as well as dressing them in different outfits
Amazon itself isn't doing the printing, instead following its Marketplace pattern by connecting shoppers with on-demand specialists. At launch there are more than 200 products on offer, a relatively modest amount compared to the rest of the retailer's line-up, but that's likely to expand as more designers get onboard.
What helps set Amazon's store aside – and might assist in reducing some of the 3D printing confusion among shoppers – is the preview tools offered. As well as the usual images and reviews, Amazon is offering 3D product previews so that any changes or tweaks can be seen before the point of ordering.
Would-be vendors are being encouraged to sign up, and of course Amazon is also using the new section of the site to push sales of 3D printers themselves.
It's not the only 3D printing store we've seen in recent weeks. Earlier this month, Hasbro opened the virtual doors to its fan-art printing service, offering custom My Little Pony characters.
SOURCE Amazon