Amazing Spider-Man goes mobile before big premiere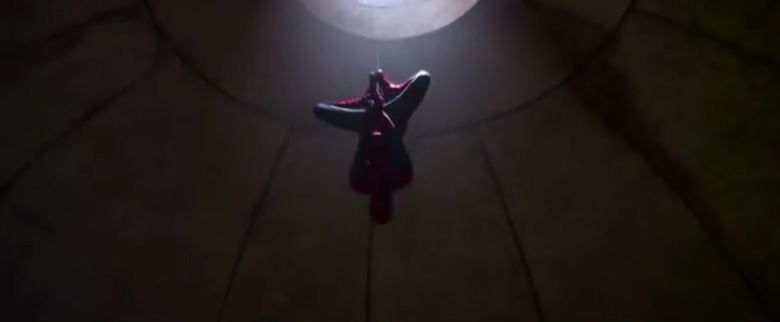 This week the folks at Gameloft have revealed that they will be taking part in the run-up to the release of The Amazing Spider-Man movie premiering later this month. Gameloft will be releasing a video game for mobile devices including the iPhone, iPad, Android devices of all kinds, and – believe it or not – feature phones! How on earth they'll be doing such an amazing feat, we do not yet know, but what we do know is that Gameloft has a history of creating fabulous superhero games, not least of all Spider-Man: Total Mayhem, a mobile classic released well before its time.
You can take a peek at what we got to see from Spider-Man: Total Mayhem in the hands-on video we've got below, this showing the game on the EVO 3D months and months ago. What you'll notice – aside from the strange 3D effects from that device – is that this game is already well-tuned and ready for amazing Spider-Man action. What we're expecting from The Amazing Spider-Man is no less than an all-out kick, punch, and swing-fest the likes of which we've never seen before.
[vms c4c78cafadb83d2888cb]
Gameloft's previous Spider-Man game is demoed at about the half-way mark
What we've got in this next installment, a game that shares a name with the movie itself: The Amazing Spider-Man, is once again some fabulous full 3D action. This will likely work on all 3D-capable devices out there (the few of them that currently exist) such as the LG Optimus 3D Max. You'll be protecting citizens, developing your skills, and perhaps most importantly: exploring the city. We'll just have to wait and see if this means that we'll get some GTA free-reign abilities or not – we can hope!
Gameloft's Gonzague de Vallois, SVP of Marketing noted the following about the game:
"After having previously made Spider-Man: Total Mayhem – which was a huge success for both us and Marvel – we have even bigger ambitions for this new installment, The Amazing Spider-Man. In addition to being an opportunity for Gameloft to showcase our skills in adapting movies into games, when combined with the fact that this is one of the most popular and commercially successful Super Heroes of all time, after having boasted one of the highest grossing movie franchises in history, we expect this title to be a great success." – de Vallois
Stick around for more Amazing Spider-Man action right here on SlashGear – in many more ways than one!
[via Android Community]