Alpine Headphones lets you literally feel your music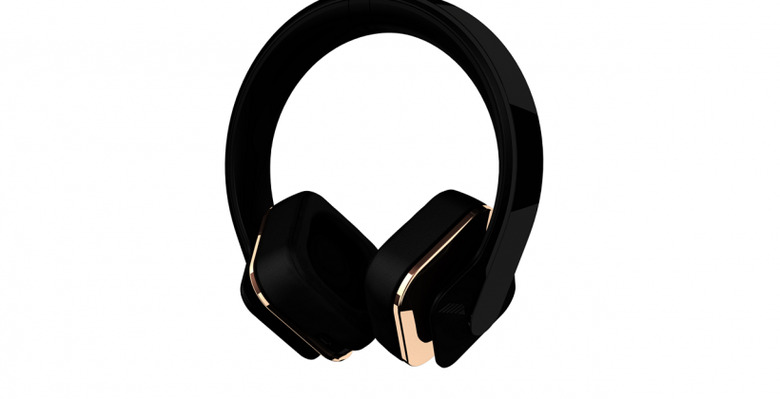 If you know anything about Alpine Audio, it's likely in relation to the company's automotive offerings. Despite its usual focus, the company has introduced a pair of headphones with an interesting twist on tradition: technology that lets you literally feel your music. Simply called the Alpine Headphones, these cans work in conjunction with the Alpine Level Play iPhone App (sorry Android users) to add an extra sense to your music sessions. They are available now at Apple stores for $299 USD.
Alpine wants music lovers to not only hear their music, but feel it, too. This is done with the company's TKR3 Full Frequency Immersion Technology, something said to recreate the sensation of being at a live music event through "sound field expansion". There's a pulsing bass transducer on the upper part of the headband to aid with this.
This experience is then made possible using the aforementioned iOS app, which scans the user's music and aggregates it based on a so-called energy level. The user can then pick a certain type of energy level and hear songs in the category. There's no mention on whether an Android version is planned, unfortunately.
The Alpine Headphones use Bluetooth LE for pairing, offering a rechargeable battery that provides 10 hours of listening time. There's a pair of 40mm drivers, audio processing that can be programmed, 24-bit conversion, and an audio cable for Apple devices that includes a microphone and audio cable.
The headphones are available in Onyx Black and Apollo White, and will be available online in addition to the retail stores this coming Friday.
SOURCE: Alpine USA