Alphabet unveils new bipedal robot that's all legs
While the Google-parent company Alphabet is planning to sell its military-related robotics firm Boston Dynamics, that doesn't mean they don't have other robot projects in development. SCHAFT, which operates under Alphabet's X division (formerly known as Google X), has just unveiled a new bipedal creation in Japan at the New Economic Summit. The name is still unknown, but the bot is capable of climbing stairs, walking across uneven terrain, and even self-balancing.
Right off the bat, you notice how easy SCHAFT's new robot makes such activities look. That's because it's little more than a pair of legs. Details are still slim at this point as the bot has yet to be officially announced outside of the summit, but some of the advantages of its unique form are still apparent.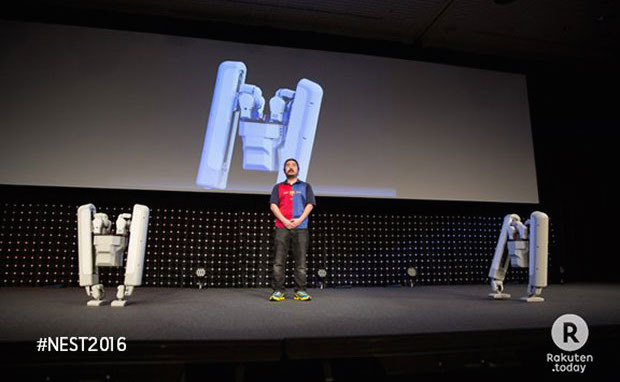 The robot is described as featuring a low-cost and low-power design. The computational core is found in the block section between the legs, contributing to its low center of gravity and making it easier to balance. It's capable of carrying up to 132 pounds (60kg), with a video demonstration showing it walk with a barbell balanced on its "head."
Among the difficult terrain it can walk across includes dirt, rocks, and snow, as well as steep, narrow, and obstacle-ridden areas. The robot is also shown climbing a variety of stairs, seen as the crown-jewel achievement of bipedal creations due to its difficulty.
However, representatives of Alphabet's X have stated that the robot's unveiling wasn't a formal product announcement or even representative of a "specific product roadmap," it was merely a technical demonstration to showcase SCHAFT's latest progress.
SOURCE: IEEE Spectrum