allTunes mp3 control concept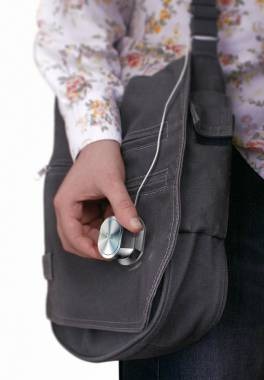 Would you like a big shiny knob?  No, too easy.  Currently a concept, allTunes seems to have taken a Griffin Powermate and added several music-specific features, namely a dedicated play/pause button, delineated volume dial and track/album jog dial, and a hold/repeat all/shuffle switch.
The key here seems to be some sort of in-built text-to-speech that reads out your tracklisting rather than displaying it on a screen.  The designers are heralding this as the ideal "blind operation" feature, although I can't help but wonder whether you'd be praising it or cursing it while scrolling through a 40gb music library.  Exercising the liberty of the concept idea, there's no indication of how it might connect to a computer or DAP, aside from a reference to WinAmp and iTunes, and no suggestion of how you could make it the portable "mp3bag" in their photos.  Are you meant to have a laptop in there?  Or are there lots and lots of DAP-specific adapters?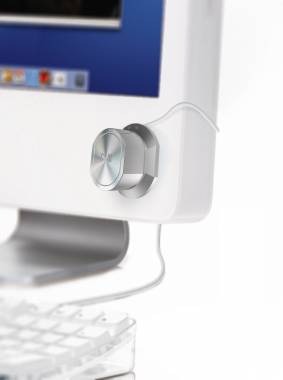 It's a nice idea and it looks lovely, but there seem to be more questions than answers at the moment.