Alleged owner of KickassTorrents arrested in Poland, charged by US authorities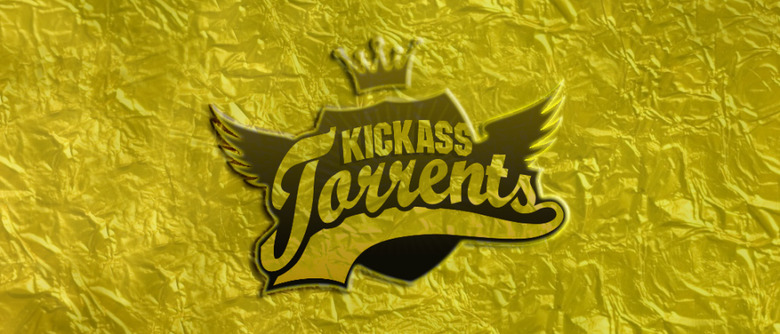 The future of KickassTorrents looks bleak today, as US authorities have announced the arrest of the site's alleged owner in Poland. This is nothing new in the world of torrents and their websites, as arrests are frequently being made and domains seized, with charges brought against the owners of these sites. What makes this particularly newsworthy is both the fact that KickassTorrents has grown to be the largest torrents site in the world and the amount of effort put into arresting its alleged owner, who is said to be 30-year-old Artem Vaulin from Ukraine.
According to TorrentFreak, US authorities discovered KAT's banking information by posing as an advertising agency interested in working with the site. Apple and Facebook helped in the bust, turning over personal information on Vaulin when the same IP address was used to make a purchase on iTunes and then log into KAT's Facebook account. In a release posted to the Department of Justice website, authorities say Vaulin has been charged with "one count of conspiracy to commit criminal copyright infringement, one count of conspiracy to commit money laundering and two counts of criminal copyright infringement."
The court has also ordered the seizure of KAT's bank account along with seven domains associated with the company. Indeed, KAT is no longer up today, and authorities say that it will now attempt to extradite Vaulin to the US, where he would stand trial for his charges. In the meantime, don't expect KAT to come back online anytime soon.
US authorities will obviously view this as a big win for their efforts against online copyright infringement, with Assistant Attorney General Leslie R. Caldwell, who is part of the Justice Department's Criminal Division, giving what could be taken as a warning to others who might be running similar websites. "In an effort to evade law enforcement, Vaulin allegedly relied on servers located in countries around the world and moved his domains due to repeated seizures and civil lawsuits," Caldwell said. "His arrest in Poland, however, demonstrates again that cybercriminals can run, but they cannot hide from justice."
We'll have more on this as it develops, so stay tuned.
SOURCE: TorrentFreak