All of the Switch games announced during today's Nindies Showcase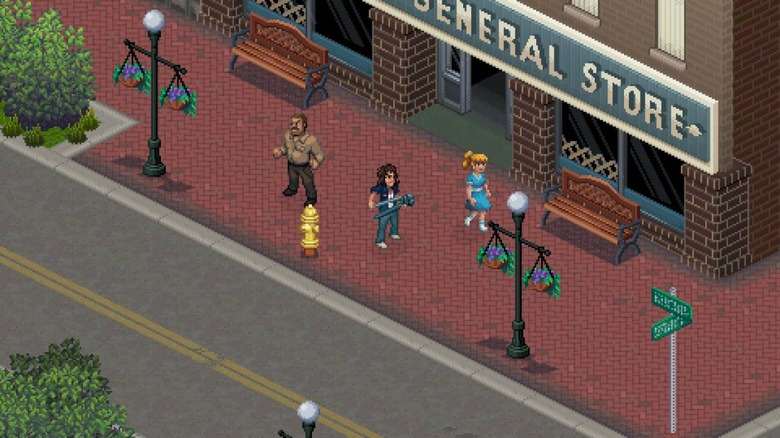 Earlier today, Nintendo hosted another Nindies Showcase to announce some indie titles heading to the Switch soon. The presentation lasted around 30 minutes and covered a fair amount of ground, with a few very exciting announcements along the way. There's a lot to cover, so let's dive into all of the games that were revealed.
Nintendo started the presentation with arguably the biggest reveal of the day: Cuphead is coming to Nintendo Switch. Once a console exclusive to the Xbox One, it seems those days are nearly over, as Cuphead is scheduled to launch on the Switch next month. Nintendo then went into rapid-fire mode, announcing new indie games at a very quick pace. Have a look at the full list of today's announcements below.
• Cuphead – April 18, 2019
• Overland – Fall 2019
• My Friend Pedro – June 2019
• Neo Cab – Summer 2019
• The Red Lantern – 2019
• Darkwood – May 2019
• Katana Zero – April 18, 2019
• Rad – Summer 2019
• Creature in the Well – Summer 2019
• Bloodroots – Summer 2019
• Pine – August 2019
• Super Crate Box – April 2019
• Nuclear Throne – Available today
• Ultra Bugs – 2019
• Swimsanity – Summer 2019
• Blaster Master Zero II – Available today
• Stranger Things 3 – July 4, 2019
• Cadence of Hyrule – Spring 2019
Most of the games that were revealed today look solid for one reason or another, but there are definitely some standouts. Neo Cab appears to be a visual novel game where you play as the only remaining ride-sharing driver in a future, Orwellian version of California where automation and oppressive police have taken over. Katana Zero, on the other hand, is a fast-paced platformer that has you slicing through opponents and obstacles, while The Red Lantern puts you in the shoes of someone who's training for the Iditarod.
We get to more big names toward the end of the presentation, with Nintendo revealing Blaster Master Zero II – which is out today – followed by Stranger Things 3: The Game. While we don't really expect movie and television tie-ins to be particularly good, this game at least looks intriguing as an isometric adventure game. We'll see how good it is soon enough, as it launches the same day as Stranger Things season 3: July 4, 2019.
Nintendo topped off the presentation by announcing Cadence of Hyrule, a new Crypt of the Necrodancer follow-up that lets you play as Link, Zelda, and potentially other characters from the Zelda universe. If you missed today's presentation, you can watch it via the video embedded above, but otherwise, head down to the comments section and tell us which of these games you're looking forward to most.