Cuphead is coming to Nintendo Switch next month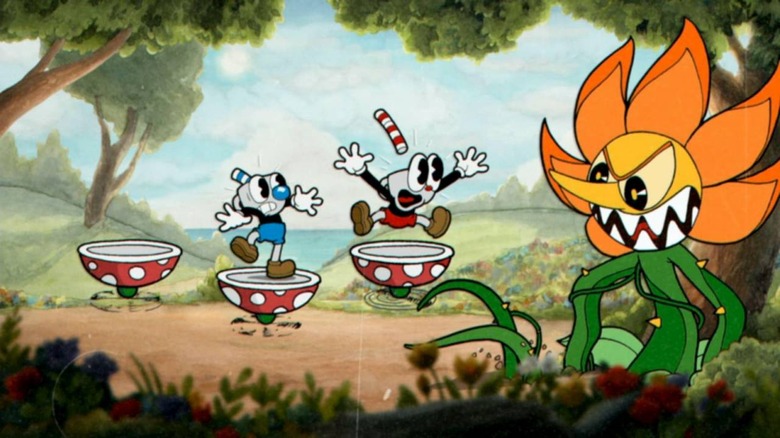 Nintendo kicked off its latest Nindies Showcase in a big way today. Right at the beginning of the show, Nintendo announced that Cuphead will be coming to the Switch. That's a surprising announcement in itself, as it seemed that Cuphead would remain a console exclusive on the Xbox One.
Even more surprising is the fact that Cuphead's release is right around the corner. Nintendo announced today that Cuphead will debut on Switch on April 18, a little over four weeks from today. If you already know you want to pick up Cuphead on the Switch, you can pre-purchase it beginning today on the eShop, though at the time of this writing, the game's listing doesn't seem to be live.
Details on Cuphead's Switch port are obviously still light since it was just announced, but Studio MDHR did say today that you'll be able to play as both Cuphead and Mugman either in single-player or through local co-op. There's no official word on whether or not the game will support online multiplayer via Switch Online, but considering that neither the PC nor the Xbox One versions offer online multiplayer, it's probably a long shot for the Switch.
In the end, it sounds like Cuphead on Switch will be a mostly by-the-books port. If you never had a chance to play it on Xbox One or PC and you love challenging games, it'll almost certainly be a worthy buy on the Switch. In fact, its unique retro cartoon art style is arguably worth the price of admission alone.
Perhaps now that we know Cuphead is coming to the Switch, we'll see it ported to other platforms eventually? That might be a bit of wishful thinking, but we'll keep an eye out for more details regardless. For now, head down to the comments section and let us know if you'll be picking up Cuphead when it arrives on Switch next month!