All change at Yahoo!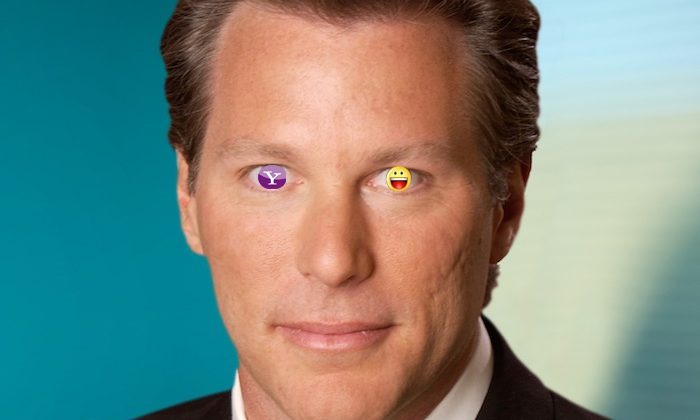 Yahoo saved its big executive shake-up for a Sunday, confirming that Scott Thompson was being replaced as CEO, and putting a digital media specialist and ex-Fox exec in temporary helm of the company. Thompson's departure - after a week and a half of grilling over apparent false claims in his resumé – sees former Yahoo Americas EVP Ross Levinsohn take the top spot, with the company apparently hoping to draw a veil over its former chief.
Thompson's short shrift was clear from the phrasing of Yahoo's press release. "Mr. Levinsohn replaces Scott Thompson, former Chief Executive Officer, who has left the Company" was the only mention of the outgoing CEO, with nary a hint of the usual "the board thanks him for his hard work" we'd generally expect to see in such a release. There's also no mention of Thompson's reported health problems, as suggested by the WSJ, which insiders hint have been the main motivation behind him stepping down from his position.
Instead, the focus is on where Levinsohn can take the company, even in his role as interim CEO. The temporary chief was previously President of News Corporation's Fox Interactive Media – responsible for guiding the MySpace acquisition, no less – and has also held key positions at AltaVista, CBS Sportsline where he led sports content and development, and HBO, where he was tasked with developing new programming and revenue streams.
Coming up with digital media strategies isn't Levinsohn's only experience. He also co-founded investment and strategic equity management firm Fuse Capital, focused on unlocking wealth in digital media and communications companies.
According to a leaked letter from Levinsohn to Yahoo employees on Sunday, the company will hold an all-hands meeting on Monday afternoon to discuss the changes and what staff can expect from the future. It remains to be seen whether the new interim CEO will continue Thompson's pare-back of the Yahoo business, after claiming the company was trying to do "way too much" recently.