AliveCor Apple Watch band provides non-invasive blood tests in new study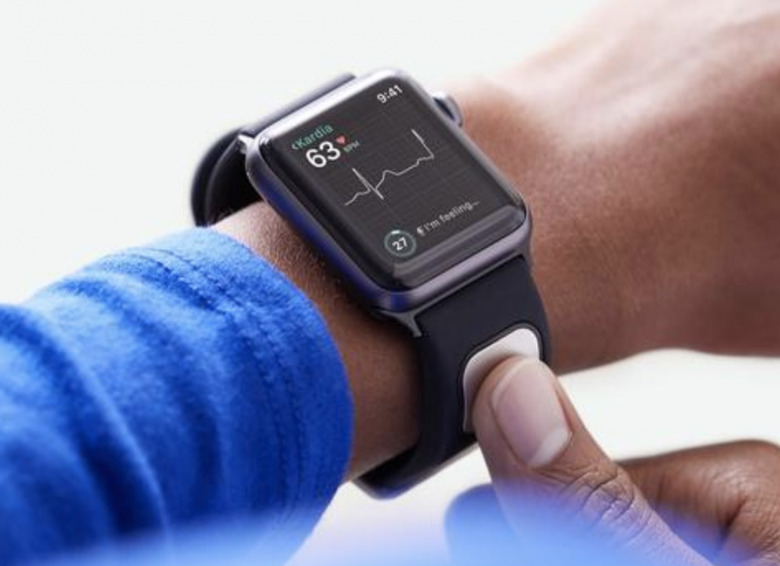 KardiaBand for Apple Watch was just confirmed to be an accurate detector of atrial fibrillation by a scientific study. While the words "scientific study" in themselves do not mean a whole lot necessarily, the name Journal of the American College of Cardiology does – that's where a peer-reviewed paper by The Clevland Clinic was accepted with data on this new AliveCor KardiaBand for Apple Watch device.
This Apple Watch accessory, KardiaBand, is the "first and only FDA-cleared medical device accessory" for Apple Watch. It was first introduced in November of 2017, and is the first major product from AliveCor. AliveCor is a former executive at Google, having worked as Senior Vice President of Social for Google until the 24th of April, 2014. In November of 2015, Gundotra announced that he'd be joining AliveCor as its new CEO.
One aim of the KardiaBand is to provide users with a new way to test for hyperkalemia. Hyperkalemia is shown via detection of high potassium levels in blood. Before this KardiaBand device, the one way to detect hyperkalemia was through a blood test.
"The study used over 2 million ECGs linked with 4 million serum potassium values collected between 1994 to 2017, as well as prospective data from an AliveCor smartphone ECG device, to develop an AI algorithm to detect hyperkalemia," said a PR representative for AliveCor. "The sensitivity for hyperkalemia detection ranged between 90 to 94 percent."
Two Cleveland Clinic studies were presented at the American College of Cardiology's 67th Annual Scientific Session on devices made by AliveCor. "As our team continues to push the bounds on innovation in digital health, we are on a path to changing the way AFib and hyperkalemia can be detected," said Vic Gundotra, CEO, AliveCor, "and to defining the ways in which products like Apple Watch can play a role in the future of health care."