Alienware Steam Machine won't have SteamOS, runs Windows instead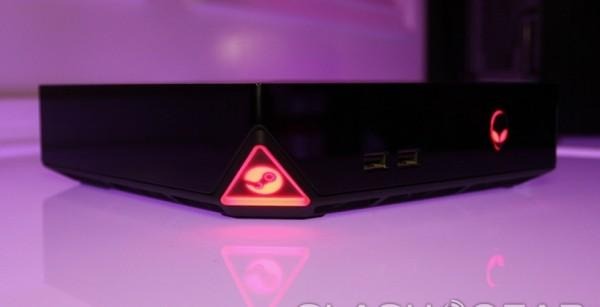 Valve is delaying its Steam Machine to 2015, and naturally there will be repercussions, especially when it comes to its hardware partners. One of the first fallouts is Alienware, whose Alpha console-type gaming PC will still be shipping during the holiday season, but won't be using SteamOS as intended.
Technically, it can still be considered a Steam Machine, if only by virtue of the fact that it will be still use Steam to launch games, specifically the Big Picture feature. The difference, then, lies in the underlying operating system. SteamOS is practically a Linux-based system, running on top of the venerable Debian. Alienware's Alpha, on the other hand, will be running on Windows.
This change in plans can hardly be blamed on either company. On the one hand, Valve wants to take more time to fix its Steam Controller, perhaps the one part of the whole Steam Machine ecosystem that has been heavily critiqued, partly thanks to its novelty. On the other hand, Alienware's product calendar is largely determined by seasonal targets, like holidays. Considering that the two will obviously not meet eye to eye for now, Alienware doesn't really have a choice but to push through with its Alpha plans, albeit with Windows on board.
The Alienware Alpha itself is already an interesting device, with or without Steam. Like many of its other products, it is totally configured for gaming, but it is one of the first, or at least the few, that come in this console-like form inspired by Valve's Steam Machines. Of course, it comes with a game controller too, specifically and Xbox 360 wireless one. The base configuration starts with an Intel Core i3 and 4 GB of RAM and a 500 GB SATA 3 drive, but there are options for Core i5 or i7 and up to 8 GB, for an additional price, of course. The most intriguing part of the box, however, is the graphics card, a custom-built GPU based on NVIDIA's Maxwell architecture that combines desktop and mobile functionality.
The Alpha will carry a price tag of $549 and Alienware will start taking pre-orders this third quarter, with an eye towards a Christmas launch. Fans of SteamOS and Alienware need not despair however. If and when Valve finishes up with its Steam Machine, controller and all, Alienware promises to put out a version of Alpha that will truly be worthy of the Steam brand.
VIA: VentureBeat