Alienware M17 tested: Expensive options make the machine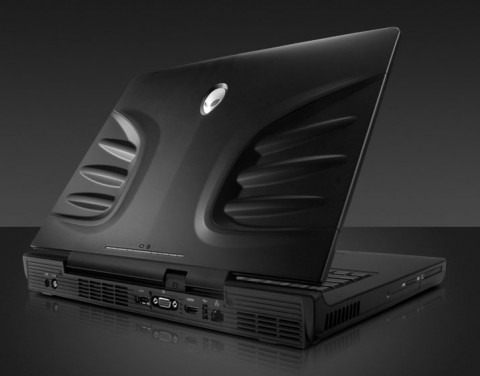 Alienware's M17 gaming notebook, announced on Monday, has already reached reviewers, and unlike some of the company's more outrageous machines it looks to be a surprising example of compromise.  The selling points are the optional quad-core processors and ATI CrossFireX graphics, normally big money items; to keep the starting price low, however, you lose out on some of the drama Alienware have become known for.
The casing, for instance, lacks the current sense of occasion and OTT styling, and looks more like a few key Alienware touches on an otherwise generic shell.  If you're able to see past that and look, instead, at the components on offer, you can achieve some decent benchmarks: CNET saw 104 frames per second from the dual ATI Mobility Radeon HD3870 GPUs when playing Unreal Tournament III at 1,920 x 1,200.
Problem is, despite the compromises, you're still paying a lot of money when you pick the most tempting customizations.  The basic M17 starts at just $1,399, but that doesn't get you either a quad processor or dual graphics.  CNET's review machine came in at $1,999, and even then it only has a Core 2 Duo CPU.