Alienware M17 gaming notebook with ATI CrossFireX dual-graphics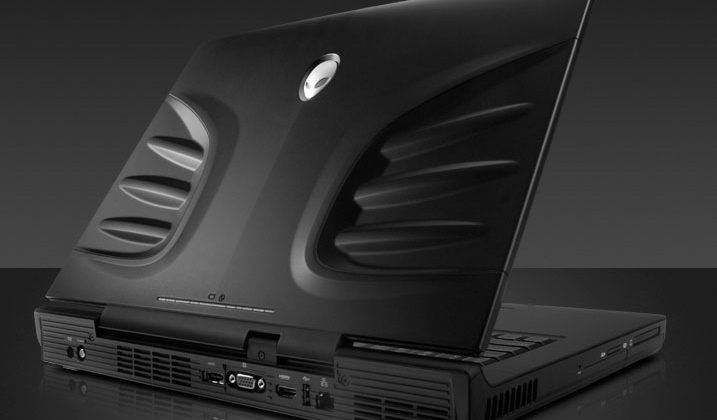 Alienware have announced a new gaming notebook, the M17, the claim to fame of which is that it has CrossFireX dual graphics cards.  In this case, it's a pair of ATI Mobility Radeon HD 3870 GPUs, accompanied by a choice of Core 2 Quad or Extreme processors, up to 4GB of DDR3 RAM and a choice of 17-inch WXGA+ or WUXGA displays.  There's also a RAID array offering up to 640GB (in RAID-0 setup; halve that if you want redundancy) and optional Blu-ray.
Other options include an integrated ATSC high-definition TV tuner and a choice of Vista Home Premium or Vista Ultimate.  No matter which you pick you'll get three USB 2.0 ports, a combination eSATA/USB 2.0 port, ExpressCard slot, HDMI and VGA outputs.  Connectivity includes WiFi a/b/g/n (though only b/g is standard), Bluetooth 2.1 and gigabit ethernet, plus there's a fingerprint scanner and webcam with facial-recognition.
You'll need a fair amount of strength if you plan on lugging this 17-inch monster about though: it weighs a full 9.5lbs, which is heavier than many small-form-factor desktop PCs.  Pricing starts at $1,399, but you know that will get you a system that will cause embarrassment in the playground since that doesn't even include CrossFire X; budget in excess of $3,299 for CrossFireX, Blu-ray, a Core 2 Extreme CPU and RAID array.
[Thanks Alex!]