Alienware M11x video unboxing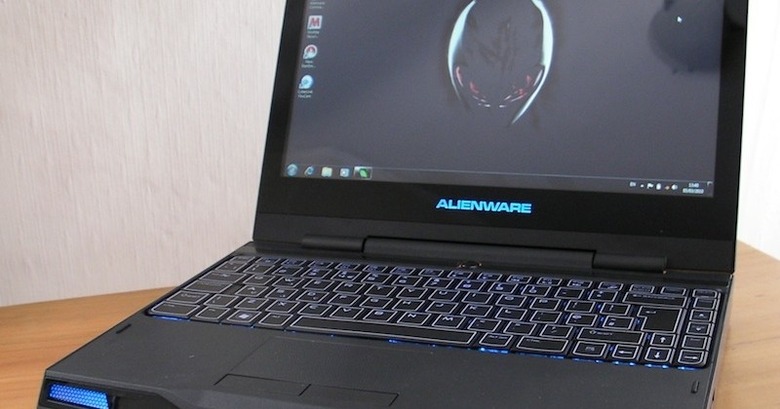 It's turning into a day of unboxings here at SlashGear; after the HTC Legend earlier on, now it's the turn of Dell's Alienware M11x to strut its stuff in front of the camera.  An 11.6-inch ultraportable, the M11x distinguishes itself by virtue of Dell's ambitious gaming claims, and to deliver on those they've packed it full of performance hardware.  Check out our first impressions and unboxing video after the cut.
You can't argue with the Alienware M11x's spec sheet.  Our review model has the upgraded Intel Core 2 Duo 1.3GHz SU7300 processor (the regular CPU is a dualcore Pentium SU4100) together with 4GB of DDR3 memory (8GB max) and the 256GB SSD (a 320GB 7,200rpm HDD is standard).  There are also dual-graphics, the regular Intel integrated chipset and NVIDIA's GeForce GT 335M with 1GB of its own memory.  On the Intel GPU, with the standard 6-cell battery, Dell reckon you'll see up to 8.5hrs of runtime; obviously that'll be brought right down if you flip over to the GeForce chip and start gaming.
Ports are plentiful, with VGA, HDMI, and DisplayPort for hooking up external screens if the 11.6-inch 1,366 x 768 LED-backlit LCD isn't big enough for you, as well as FireWire, USB and gigabit ethernet.  eSATA does seem an odd omission, though, and of course there's no optical drive (though Dell tell us there'll be an optional external drive available as an accessory).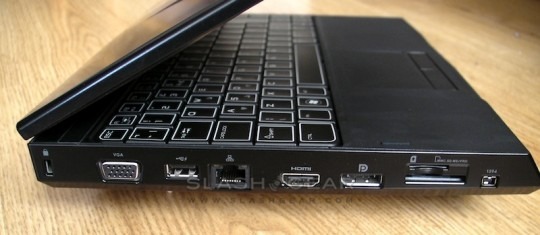 Build quality is high, though the M11x is a real fingerprint magnet.  The "Cosmic Black" casing is sturdy, but it's the high-gloss display which is already proving tricky to keep smear-free.  We wouldn't argue with a little extra brightness at its maximum setting, either.  The keyboard – like several other parts of the notebook – is LED backlit and there's a preloaded app which you can use to cycle through various colors; more importantly it has above-average travel and doesn't feel mushy.  No room for a separate numeric keypad, but Alienware do slap their trademark glyphs across the standard gaming keys.
We've not had a chance to put the Alienware M11x through its paces with benchmarking or gaming yet, but already the components are showing a turn of speed we wouldn't usually expect from a machine this size.  Windows 7 Home Premium 64-bit loads quickly, and resuming from standby takes mere seconds.  If battery life really does live up to Dell's claims then this could easily become one of our favorite ultraportables.  Until the full review, then, enjoy the live gallery and unboxing video!
Dell Alienware M11x unboxing:
[vms 98e5058938167c8ab6c5]