Alienware launch m17x gaming laptop: $3k+ of Extreme performance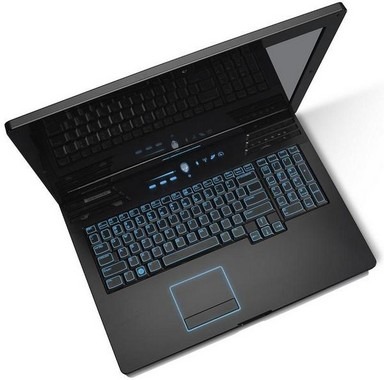 Alienware have released their latest gaming laptop, the m17x, and while it's no ultraportable the specs more than make up for it. Dual NVIDIA GeForce 8800M GTX SLI graphics driving a 17-inch WUXGA 1920 x 1200 LCD display, a choice of Core 2 Duo and Duo Extreme processors and an optional 1TB RAID0 array are the headline grabbers. The m17x can take up to 4GB of Dual Channel DDR2 667MHz RAM, as well as up to 1GB of dedicated video memory.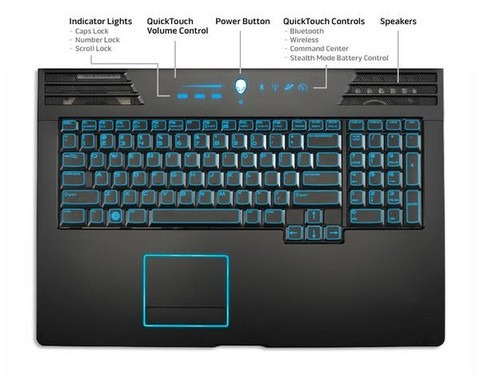 There's also WiFi b/g/n, Bluetooth 2.0, a choice of DVD or BluRay burners, and stereo speakers with subwoofer. You can swap out the optical drive for an additional battery, which if you're using this thing for some serious gaming might be a good idea. Connectivity includes an optional TV tuner, an HDMI 1.2 connector, S-Video, gigabit ethernet, headphone & microphone sockets, TOSlink optical audio output, four USB 2.0, two Firewire ports (in a and b sizes), a 7-in-1 memory card reader and an ExpressCard slot.
Of course, being an Alienware product it looks pretty special too. Gloss black with blue backlighting, together with touch-sensitive controls for networking, volume and "stealth mode". It's available to order now for estimated delivery in late May. Oh, and the price? Think $2,949 upwards.