Alienware Concept UFO Teases The PC Gamer's Nintendo Switch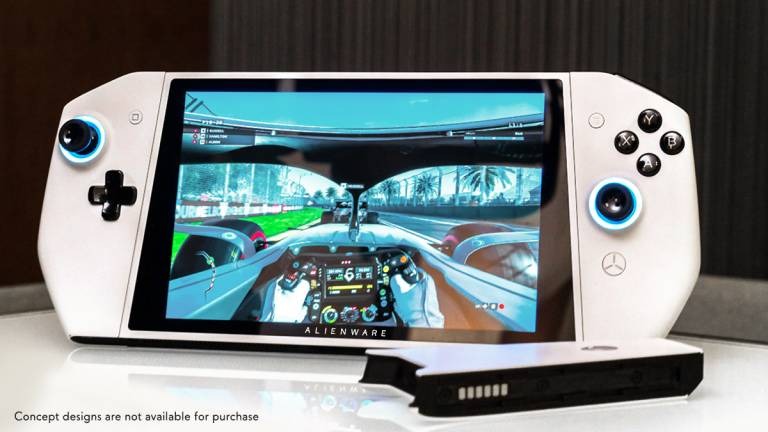 Nintendo's Switch has proved to be the portable-console hybrid gamers were waiting for, but what if you're a PC gamer instead? That's just what Dell is looking at with Alienware Concept UFO, a prototype vision of a portable games console for CES 2020 that previews one potential avenue for the company's future hardware.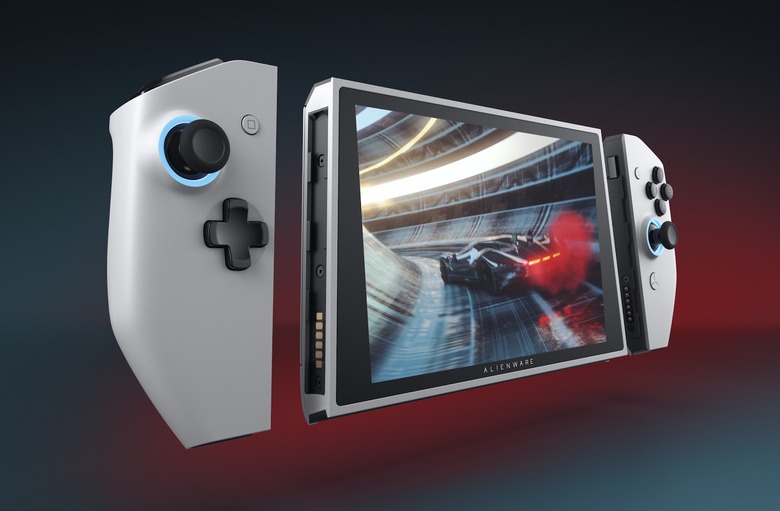 As with Dell's Concept Duet and Concept Ori, Alienware is quick to highlight that Concept UFO isn't coming to production in the way you see here. That doesn't mean it's not exploring how that might one day happen, and listening to feedback as to what might need to change or evolve in order to make it more commercially successful.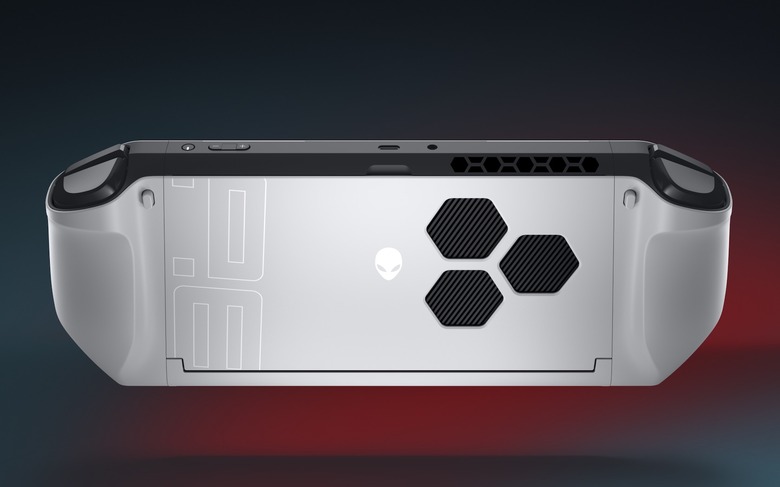 The current Concept UFO prototype has an 8-inch display in the center. That runs at 1,900 x 1,200 resolution. Either side of it are detachable controllers: just as on a Switch, you can remove them and then stand the center portion up on a desk, table, or airline tray-table. There's a handy kickstand on the back to do just that.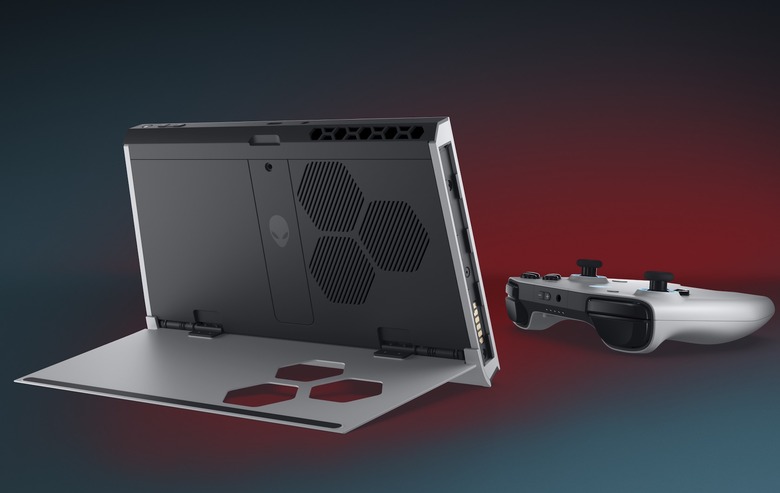 You can thus play games either with Concept UFO as a single hand-held, put it on a tablet and use it that way in three separate components, or alternatively plug in a display, a mouse, and a keyboard. That's because, at its heart, Concept UFO is just another PC. Inside, there's a 10th Generation Intel Core processor, together with WiFi and Bluetooth. There's also Thunderbolt for flexible connectivity, since a single port can handle power, display, networking, and accessories.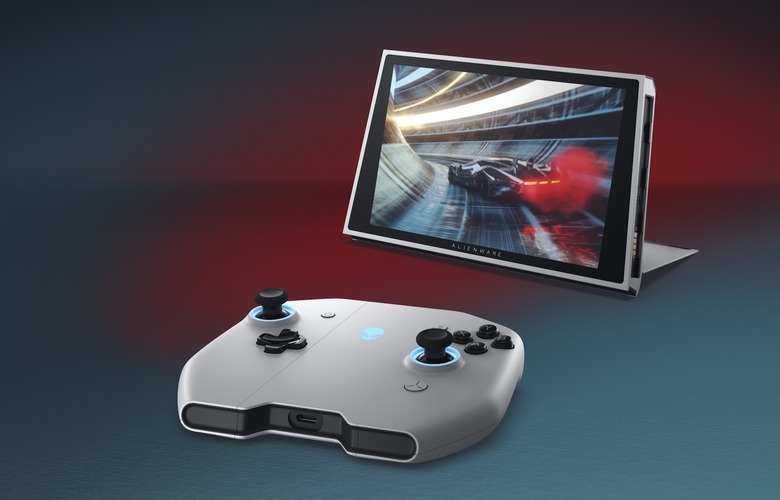 While it might not be directly destined for production, that's not to say Concept UFO has been thrown together without thought. Alienware says that it spent hundreds or thousands of hours, refining the ergonomics of the controllers and other physical features. The result is something with familiar shoulder buttons and sticks, and even room for the now-traditional illuminated Alienware logo.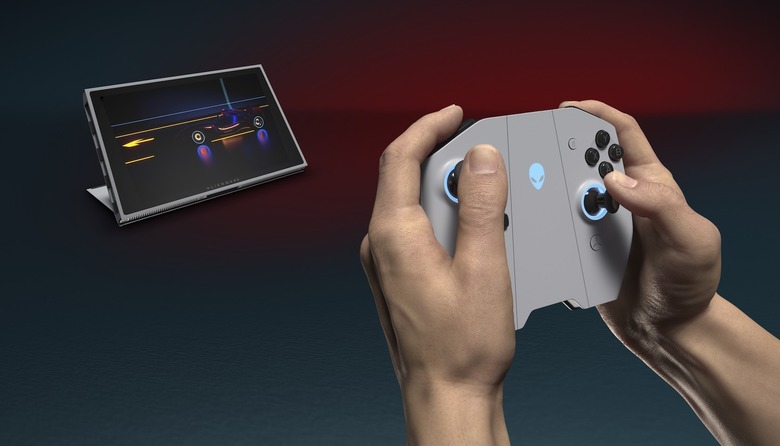 There are some key differences between what the Dell Technologies Experience Innovation Group has come up with, and what you'd get on a Nintendo Switch, mind. For a start, there's flexibility. Since it's a PC at its core – complete with fans – the Concept UFO could be put to work running a wide variety of PC games. There's also potential for expansion, something Nintendo has fairly locked-down on the Switch, but which the PC gaming world is far more used to.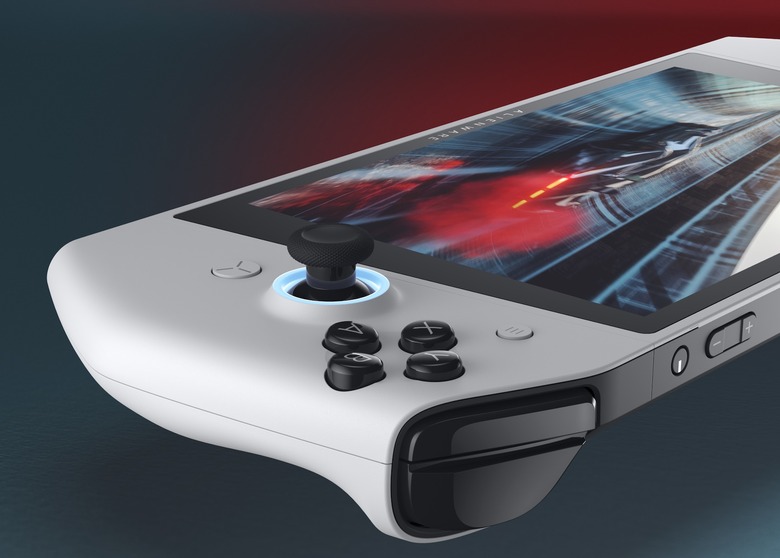 There are plenty of big questions remaining, of course. Battery life is one big factor – Alienware says that it has tried to "strike a perfect balance between performance, ultra-mobility and battery life" but it's not saying quite how many hours Concept UFO might actually last – as is whether Dell's choice of CPU and GPU would be sufficient for the sort of games potential owners might want. Still, there's no denying that Switch has been a big success for Nintendo, and a PC equivalent might be enough to give Dell an edge as the world holds its breath for the next-generation Xbox and PlayStation.