Alienware Area-51 m15x gets NVIDIA Quadro FX 3600M graphics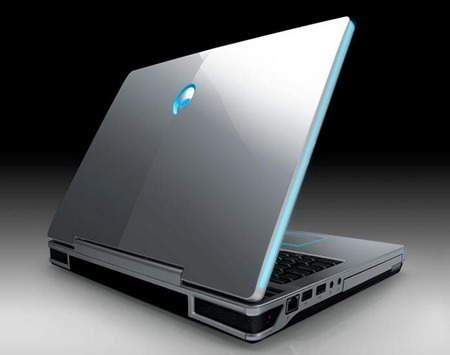 Alienware continue their quest to be the first manufacturer with any new high-end graphics card or processor with the news that the NVIDIA Quadro FX 3600M GPU with 512MB RAM will make its 15.4-inch notebook debut on their Area-51 m15x.  Intended for heavy-duty graphics processing, the GPU has support for Open GL 2.1, Shader Model 4.0 and DirectX 10 with the ability to dynamically allocate geometry, shading and pixel processing.
The 3600M is already available on Dell's Precision M6300 and HP's 8710w, both 17-inch notebooks.  Alienware plan to offer the NVIDIA flagship GPU on the 17-inch Area-51 m17x soon.
Adding the Quadro FX 3600M increases the notebook's price by $600.  The new m15x configuration will begin shipping on August 5th.
Press Release:
Alienware Area-51(R) m15x Now the First 15.4-Inch Notebook to Feature the NVIDIA(R) Quadro(R) FX 3600M GPU

Alienware Offers Unprecedented Graphics Performance on Next-Generation CAD, DCC and Visualization Applications with the NVIDIA Quadro FX 3600M GPU, Now Available on the Area-51 m15x

Jul. 29, 2008 It's not always just about fun and games. Alienware(R) – the leading manufacturer of high-performance desktop, notebook and entertainment systems – has announced that the Area-51(R) m15x notebook, already a favorite of gamers and entertainment enthusiasts, now offers the NVIDIA(R) Quadro(R) FX 3600M GPU, redefining graphics performance on a 15.4-inch notebook to best address the needs of on-the-go digital content professionals.

As the only 15.4-inch notebook equipped with the NVIDIA Quadro FX 3600M, the Alienware Area-51 m15x is uniquely positioned to provide industrial designers and other creative professionals unrivaled graphics capabilities on a highly portable platform. The Quadro FX 3600M delivers support for Open GL 2.1, Shader Model 4.0, DirectX(R) 10 and more. Combining this graphics processor with the award-winning performance of the Area-51 m15x allows designers and engineers to work in complex, real-time, photorealistic environments throughout an array of CAD, DCC and scientific applications.

"The creation of the incredibly life-like games we enjoy today begins with bringing together revolutionary technology and outstanding performance. Alienware has always designed and engineered top-tier, high-performance systems to deliver the best experience possible, whether for a gamer or a 3D designer," said Bryan de Zayas, Associate Director for Product Marketing at Alienware. "The addition of the NVIDIA Quadro FX 3600M GPU brings the capabilities of the Area-51 m15x to an all-new level and is just one more example of our commitment to develop unique and powerful systems that attract enthusiasts and creative professionals alike."

"The Area-51 m15x is the ideal vehicle for the NVIDIA Quadro FX 3600M graphics processor," said Shawn Worsell, product manager, Professional Solutions, NVIDIA. "NVIDIA and Alienware share a common dedication to delivering industry-leading graphics to our professional customers."

Alienware also offers an NVIDIA Quadro FX 1600M on the Area-51 m9750 and will soon make available the Quadro FX 3600M on the Area-51 m17x to further provide customers with a broad range of processional-class solutions.

For more information, please visit: http://www.alienware.com/Quadro.

About Alienware

Alienware offers unique and award-winning technology products that incorporate state-of-the-art components, innovative engineering and design and unprecedented customer service. Alienware has been recognized by INC 500, won the Shoppers' Choice Award as the Best Performance Desktop by Computer Shopper's reader survey, had its Alienware Area-51 ranked among "The 25 Greatest PCs of All Time" by PC World and also received PC Magazine's Reader's Choice Award in its 18th Annual Reader Survey. Alienware systems are available direct within the United States, Canada, Europe, Australia and New Zealand. For more information, please visit http://www.alienware.com or call 1-800-ALIENWARE (254-3692).